Located in Trichy district, Pachamalaya, as befits the name, looks cool to the eye as a green bushel. Situated at an altitude of 2,400 feet above sea level, Pachamalaya is spread over an area of ​​19,076 hectares. The soulful, pure scent of herbs, the waterfall, the mountain people, the honey, the jackfruit, and the delights of Aimbulan can be summed up as a paradise for those who want to travel beautifully within a budget.
In particular, there are many tourists and photographers who come to admire and take photos of various butterflies flying in Pachamalaya. Known for its natural beauty such as fields covered with green carpets, waterfalls that flow without demonstration, and the scent of herbs that refresh the nostrils, Pacha Malai has now achieved a great achievement.
In a survey conducted by Trichy Vanakottam last week in Pacchimalai area, 109 butterfly species including rare species have been identified. On the orders of Trichy Conservator of Forest Satish, the forest department led by District Forest Officer Kiran, along with the team of The Nature and Butterfly Society (TNPS) in Coimbatore, are involved in the survey. Survey has been conducted on West Sengatupatti, Mangalam Falls, Sembagam Falls and the routes leading to them.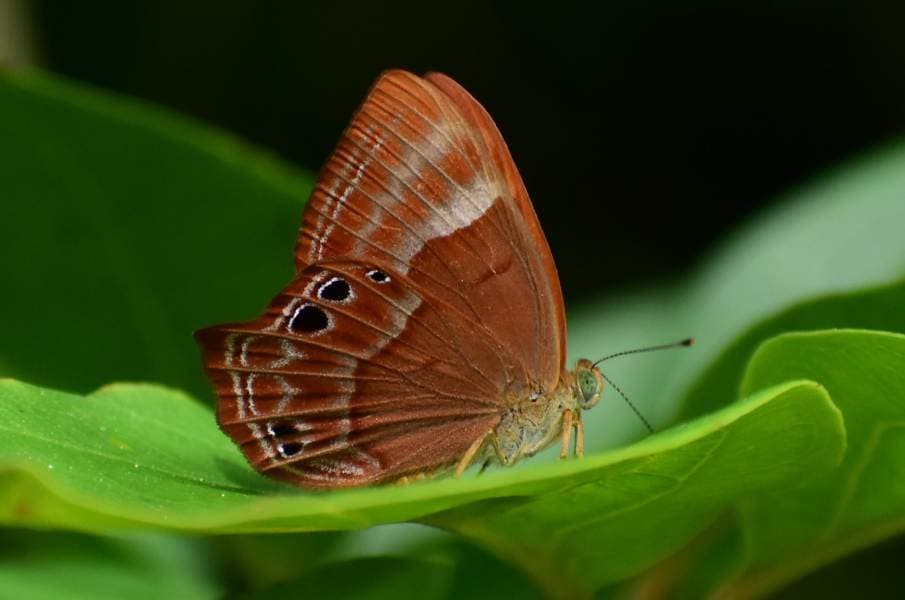 Common albatross butterflies, known for their migration, are also found in the Pachamalaya region
109 species of butterflies were identified, photographed and documented in this study. It turns out that all the currently recognized species must have originated from the six major butterfly families.
These include swallowtails, whites and yellows, brush-footed, blues, metalmarks and skippers. The number of butterfly species has increased to 109 from 105 species recorded in 2016 census.
Also read this: 700-year-old Shiva temple in Pudukottai in a dilapidated condition- will people's wish come true?
Research has found that many tiger and crow butterflies belong to the Danainae subfamily of the brush-foot family. It has been reported that the butterflies of Dark Blue Tiger, Blue Tiger, Common Crow, Double Branded Crow will start migrating towards the Western Ghats with the arrival of the Northeast Monsoon. Common albatross butterflies, known for their migration, are also found in the Pachamalaya region.
Also Read: Adhanakottai is a town where cashews are sold. If you go to Pudukottai, don't miss this
In the two-day survey, 109 species of butterflies have been found, and if the survey continues for a few more days, it is possible to find 175 species of butterflies, the research team said. Environmentalists and researchers say that many rare butterfly species found in the Green Hills are signs of a healthy environment.
From global to local news (Top Tamil News, Breaking News), Latest Tamil News, all can be found instantly on News18 Tamil (News18Tamil.com) website.
News18 Tamil Nadu TV can be found on ARASU CABLE – 50, TCCL – 57, SCV – 28, VK Digital – 30, SUN DIRECT DTH: 71, TATA PLAY: 1562, D2H: 2977, AIRTEL: 782, DISH TV: 2977.
.