5,544 contract employees are regular
Hyderabad, Light: The state government has issued orders regularizing the contract employees. Regularizing 5,544 contract employees in all 40 departments, Special CS Ramakrishna Rao of the Finance Department released the bio on Sunday. There are a large number of junior and senior instructors working in junior, degree and polytechnic colleges. In Health and Family Welfare there are Multi-Purpose Health Assistants, Pharmacists, Lab Technicians and Assistant Training Officers in Labor Department.
CM KCR announced that 11,103 contract employees will be regularized in March 2022 itself. However, the creatures related to half of the people have not yet arrived. The government has announced that all contract employees will be made regular from April. But the implementation is behind.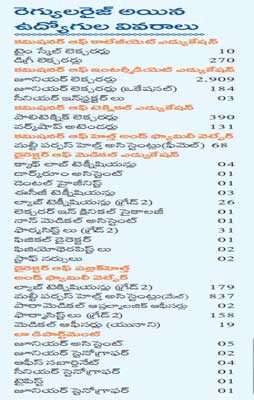 .