A 48-year-old man from Kerala, who was said to have joined ISIS, died in a Pakistan jail Kannada News| 48 Year Old Kerala Man Allegedly Joining ISIS Dies in Pakistan Prison
The Pakistan government has informed the Union Home Ministry that the dead body of the man identified as Zulfikar will be handed over at the Attari border.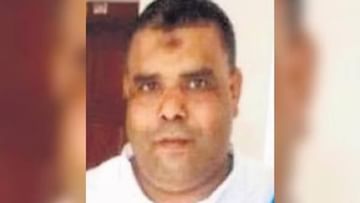 Zulfikar
Image Credit source: India Times
From Abu Dhabi was missing A 48-year-old man from Kerala has reportedly died in a Pakistan jail. According to official sources, the body of Zulfiqar, a native of Palakkad district, will be handed over to the Union Home Ministry at the Attari border, India Times reported.
Mystery surrounded Zulfikar's disappearance, with intelligence agencies initially suspecting that he had left Abu Dhabi to join ISIS. However, his family said he had gone fishing and inadvertently violated Pakistan's territorial waters, resulting in his imprisonment.
Zulfikar went missing in 2018 from Abu Dhabi, where he lived with his wife and children. Intelligence agencies are investigating his disappearance and it is suggested that he had gone to Iran before his arrest in Pakistan.
Pakistani agencies have informed the Indian government that Zulfiqar's body will be handed over at the Attari border through the Foreigners Registration Office (FRO) in Amritsar.
Zulfikar's family is now awaiting the arrival of his mortal remains in Kerala. His father CV Hameed said that they are ready to receive the dead body at any airport in Kerala. However, due to old age, Hamid expressed his inability to go to Chhattisgarh airport to receive the dead body. Zulfikar's wife and children are still in Abu Dhabi and there has been no information about him for the past five years.
Also read: Killed by superstition: Tantric, boy beaten for exorcising ghosts dies
The district administration has not yet made any official announcement about sending Zulfikar's dead body to Kerala. If his body is received, his relatives plan to bury him at Juma Masjid.
Zulfikar's family has lodged a complaint with the local police station about Zulfikar's disappearance and a case has been registered. The National Investigation Agency (NIA) was also on the lookout for Zulfikar when news of his death came from a Pakistani jail.
Here for state news Click
breaking news
.