A high-speed car collided with the British Prime Minister's residence, the driver was arrested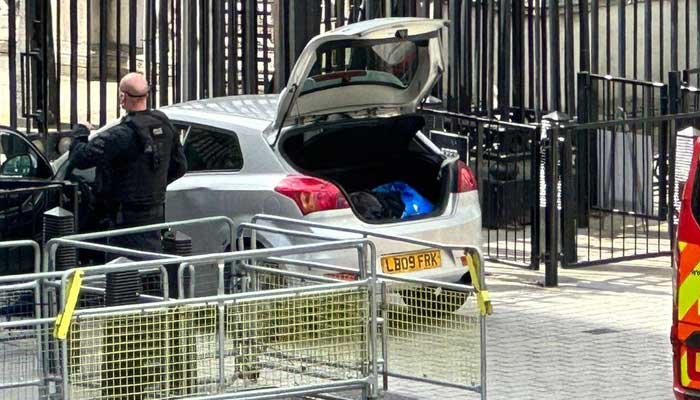 A speeding car crashed into the doors of the British Prime Minister's residence, 10 Downing Street, the police have arrested the driver.
According to police, a car crashed into the gates of Downing Street at 4.20pm.
Armed officers arrested a suspect at the scene on suspicion of criminal activity and dangerous driving, police said.
No one was injured in the accident, police said, and the investigation is ongoing.
The eyewitness said that the age of the driver will be around 50 years.
Police have set up a roadblock to stop traffic coming to Whitehall.
Whitehall is the main thoroughfare near Downing Street where many government offices are located.
.