A Nepali private airliner went missing during a flight with 22 people on board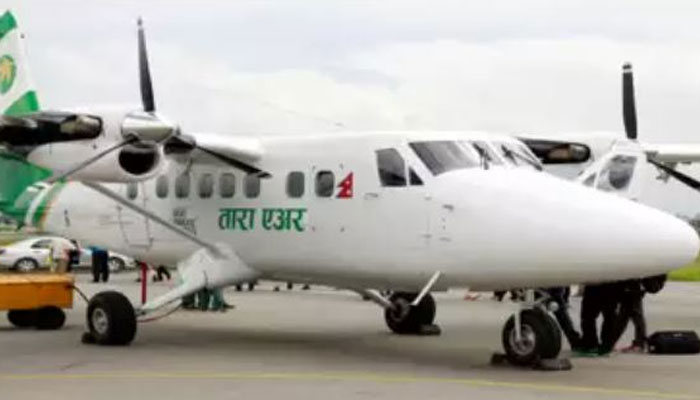 A Nepali private airliner with 22 passengers on board went missing during a flight on Sunday morning.
The plane flew from the Pokhara area, 200 km from the capital Kathmandu, to the city of Jom Som.
The plane took off at 10:15 a.m. and lost contact with the control tower 15 minutes later.
According to air traffic control, there are unconfirmed reports that a loud explosion was heard near Jom Som.
The plane had a crew of 3 including 13 Nepalese nationals, 4 Indians, 2 Germans and a pilot.
Nepal's Interior Ministry says two private helicopters have been dispatched to search for the missing plane, while a Nepal Army helicopter is also involved in the operation.
.