A new long tunnel discovered in the pyramids of Egypt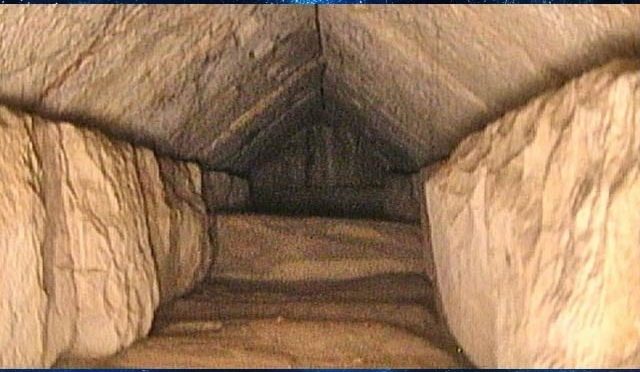 CAIRO: (Web Desk) New discoveries continue to be made in the remains of pyramids and pharaohs from thousands of years ago, and now for the first time a closed tunnel has been excavated in the largest and most famous Giza pyramid.
Egypt's Department of Antiquities announced on Thursday that it is located in the Great Pyramid, which is also about 4,500 years old. This porch-like corridor is located on the northern side of a small pyramid called Khufu. This route was traced by modern scanning technology. When it was opened, it was found to be 9 meters long and 2 meters wide, but experts are still unable to tell its purpose.
It is located right above the main entrance to the pyramid. Announcing this, Egyptian archaeologist Zahi Hawass said that the 2015 international CT scanning project was launched to further investigate the pyramids, after which this first discovery came to light. Under this project, several corners of the pyramid will be explored with modern technology to ensure further possible discoveries.
The survey has also been aided by underfloor-looking radar and ultrasound technology and is expected to yield more discoveries.