A woman MLA in the Bihar Assembly raised the demand for closure of obscenity in Bhojpuri – Latest Bihar News| Current News of Bihar
The way obscenity is spreading in Bhojpuri film and album. The matter regarding this has also started to arise in the Vidhansabha. A woman MLA has demanded a shutdown in the Bihar Legislative Assembly over obscenity in Bhojpuri films and Bhojpuri albums.
Let us tell you that Congress's female MLA Pratima Das asked the government a question about the kind of obscene songs being made in the assembly. There is no restriction in that. Bhojpuri singers are singing Bhojpuri songs beyond any obscenity. It has become a matter of shame to listen to which with the society and family.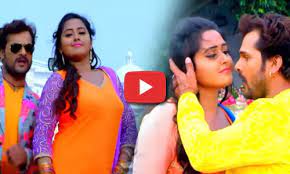 Regarding obscene songs, the well-known lyricist of Bhojpuri film industry and BJP MLA from Loria, Vinay Bihari says that when he was the Minister of Arts and Culture, he had talked about forming such a censor ship board. But, due to the government not being able to stay for a long time, that matter was hanging in the balance. Pratima Das wants to form a censorship government. The artist sings or composes Bhojpuri songs. He should first apply in censorship and the government should approve it. Only then it should be brought to the market. An assurance has been received from the government that the government will work on this.