Adani's Assets Decline: US Report That Caused Uproar | Gautam Adanis property collapse: US report that caused a stir
New Delhi: Gautam Adani's assets have seen a decline after US-based investment research firm Hindenburg published a negative report on the Adani group.
Gautam Adani's property value plunged by Rs 49,200 crore in a single day, causing a stir.
has
Fourth place
Gautam Adani, chairman of the Adani Group, became the first Indian to occupy the second place in the world's richest list four months ago.
In this case, after the loss of 49 thousand, 200 crore rupees in his property value last Tuesday, he came down to the fourth place.
Jeff Bezos, who was in fourth place on the 'Bloomberg Billionaires' list, moved to third place. However, as of Wednesday, Gautham Adani had recovered to the third position.
Bernard Arnold is on the first place in the list of the richest people in the world. Elon Musk is currently at the second position, Gautam Adani at the third position and Jeb Bezos at the fourth position.
Accusations
The Hindenburg Institute, at the end of its two-year investigation into Adani Group companies, has come up with widespread allegations of corporate malpractice. In particular, it has reported market manipulation and fraud in accounts.
Following this, the shares of 7 Adani Group companies saw a sharp fall in prices. As a result, Gautam Adani's assets saw a decline.
Vibration
As Adani Enterprises plans to raise Rs 20,000 crore through a series of equity issues and attract global investment, the Hindenburg report has sent shockwaves through the market.
Earlier, in August last year, CreditSides had created a stir in the market by publishing a report on Adani Group's debt position.
It is worth noting that the Adani Group has said the following about the Hindenburg report:
We are shocked to see this report which has come out without making any effort to contact us. This report has been prepared and issued on the basis of false information and archaic, baseless allegations which have been tested and rejected by the High Courts of India.
These are baseless, one-sided, and false allegations that can affect the stock market.
This has been reported.
Subscribe Dinamalar channel for new news
Advertisement
Recommended for you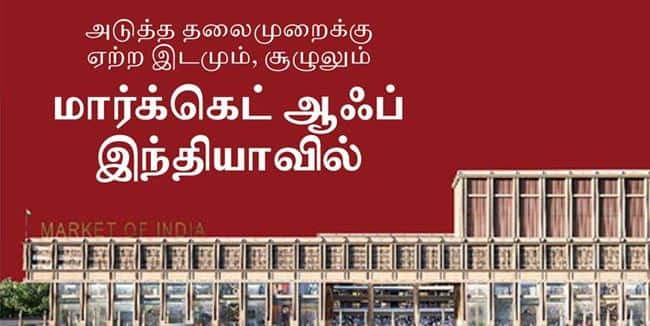 .