After being disqualified, Rahul Gandhi took on Modi with open arms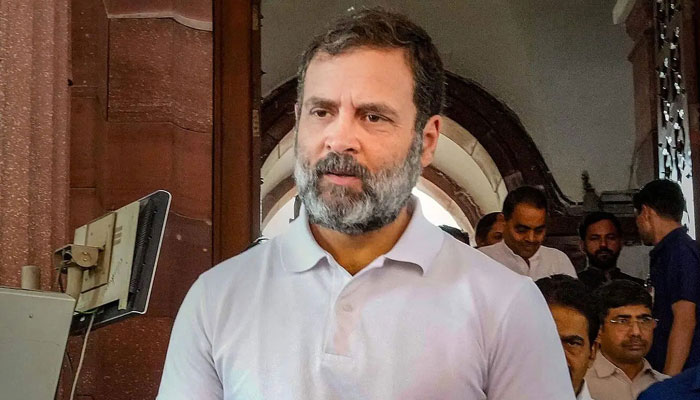 Indian political party Congress leader Rahul Gandhi has said that I am not afraid and will continue to ask questions.
In a press conference, Rahul Gandhi said that the reason for my disqualification is because of my fear and fear of Narendra Modi, in which, I talked about Modi-Adani nexus.
He said that Narendra Modi is afraid of my speeches which I have seen in his eyes, that is the reason why first there was panic and then I was disqualified.
The Congress leader said that my speech in Parliament was deleted, on which he wrote a long letter to the Speaker of the Lok Sabha.
Rahul Gandhi said that some ministers are lying about me that I sought help from external powers but that is not the case, I will never back down from questioning.
It should be noted that Rahul Gandhi was disqualified by the Lok Sabha yesterday.
In the case of defamation, the court of Gujarat Surat sentenced him to 2 years imprisonment and then granted his bail.
.