Kodagu: BJP Alleged that former CM and Leader of Opposition Siddaramaiah visited Basaveshwara Temple in Kodlipet of Kodagu district after eating meat. Siddaramaiah, on the other hand, denied all the allegations saying that he did not consume non-veg food. During his visit to Kodagu on August 19, Siddaramaiah went to the Basaveshwara temple. After all these developments, the temple committee cleaned the premises of the temple on Saturday and offered a special pooja. TOI reported that the entire temple was purified on Saturday.
The temple administration said that due to religious sentiments, the temple was cleaned and a special pooja was offered.
No one comes to the temple to eat meat
Talking about this, Temple Committee President Varaprasad said that in the wake of hearing allegations that devotees are not coming to the temple after eating meat, they are coming to the temple after eating meat.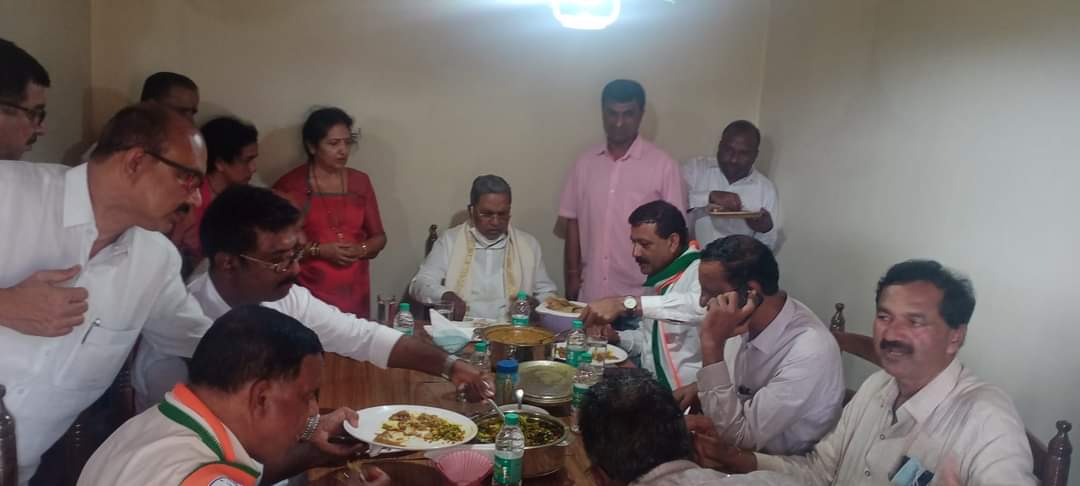 Former CM Siddaramaiah enjoying dinner
Also Read: Siddaramaiah: What's wrong with eating meat and going to temples; Muthalik bats for Siddaramaiah
The priest of the temple, Mrityanjaya, said, "I will give theertha and prasadam to all the devotees who come here with devotion." Similarly he says that he has given tirtha and prasad to everyone.
It is our responsibility to maintain the sanctity of the temple
Sadashiva Swamiji of Kodlipet Math said that eating meat is a dietary habit. But no one enters the temple after eating meat. He expressed his opinion that it is the responsibility of all of us to maintain the sanctity of temples as per Hindu tradition.
Siddaramaiah ate Kanile rice roti and ghee that day
Former Congress MLC Veena Acchaiah clarified that Siddaramaiah did not eat meat that day. On that day, Siddaramaiah was prepared and served various foods including Natikoli Saru, Mutton Fry, Rice Roti, Bamboo Kanile Gojju from the house of former MLC Veena Acchaiah at Madikeri's Sudarshan Guest House.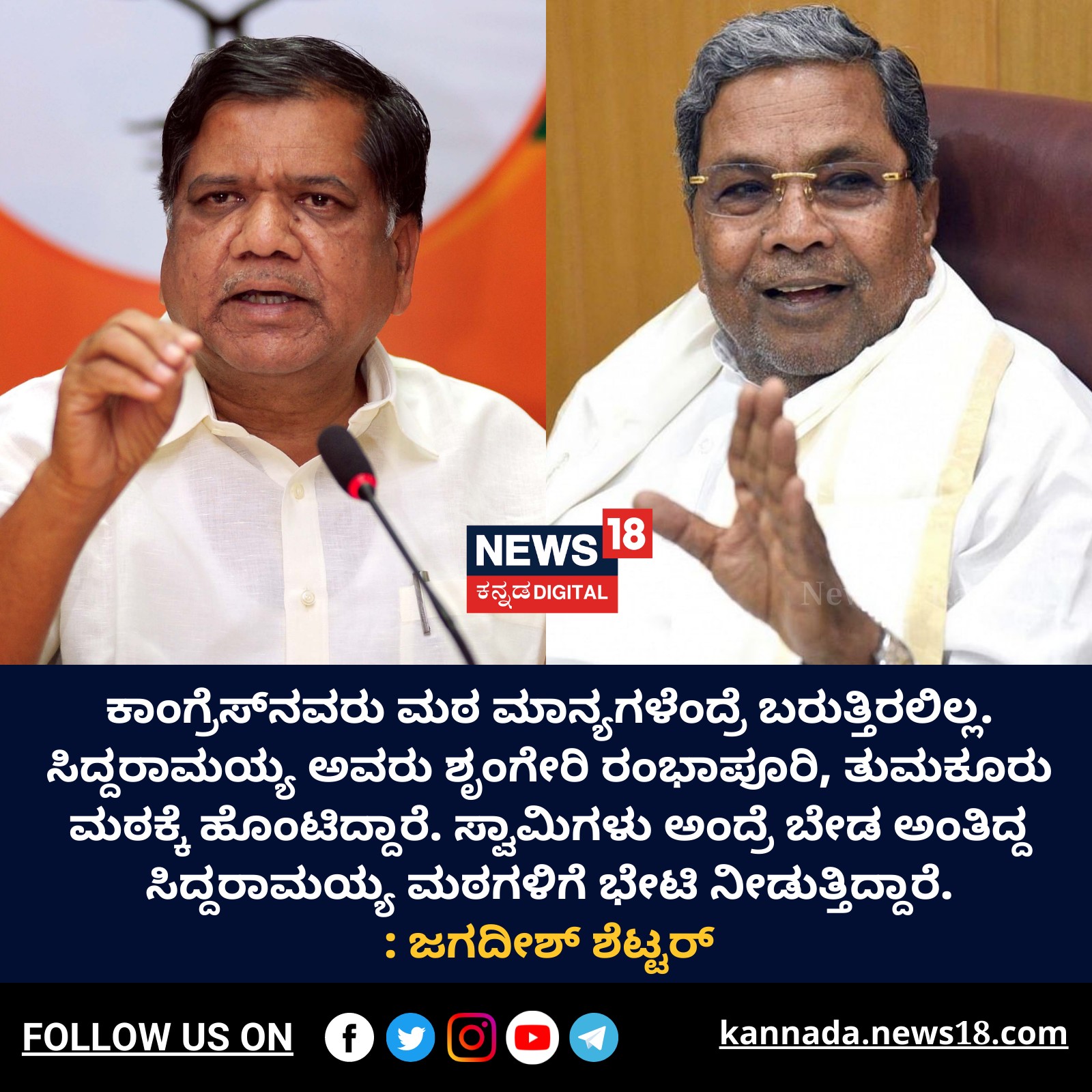 Jagdish Shettar's statement
Siddaramaiah never ate meat
After lunch, Siddaramaiah visited Basaveshwar Temple in Kodlipet in the evening. But Siddaramaiah did not eat meat that day. Kodagu's special Kanile rice roti for the rainy season ate ghee. Otherwise, he had some rice in vegetable sambar. He never ate meat. Veena Acchaiah clarified that she herself served the meal.
Also Read: Siddu V/s Yatnal: If Siddaramaiah has the guts, let him eat pork and go to mosque, Yatnal challenges
Muniswamy's statement
Siddaramaiah hits back at BJP's accusations
Reacting in Chikkaballapur, opposition leader Siddaramaiah can eat meat today and go to the temple tomorrow. He asked whether he should eat in the afternoon and go to the temple in the evening. He also retorted that God has nowhere said what food can be eaten and come to the temple and what food should not be eaten. Later they told me that I did not eat meat that day.
Read breaking news first in News 18 Kannada. Get daily fresh news, live news update on Believer News 18 in Kannada
.