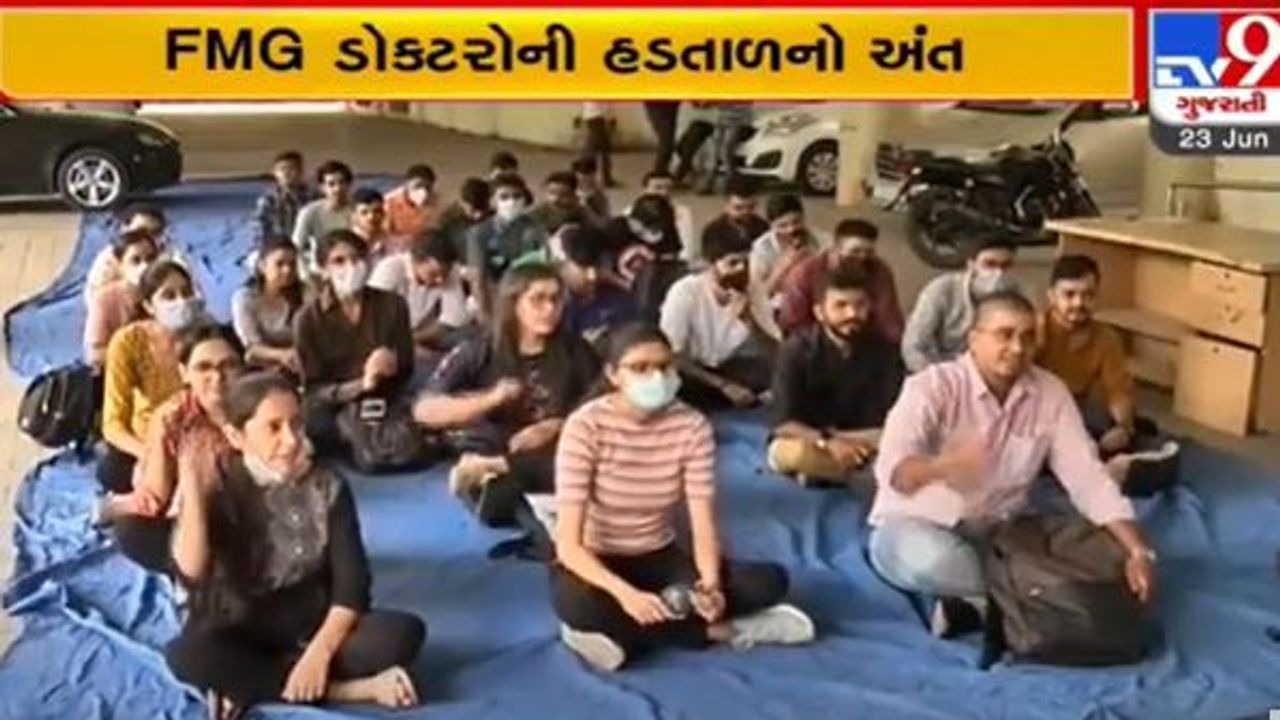 FMG doctors end their strike
The FMG doctors decided to call off the strike after the health department officials vowed to meet the demand.
After 13 days of strike, finally in Ahmedabad Civil(Ahmedabad Civil) The ongoing strike by the Foreign Medical Graduates Doctors (FMG Doctors) Association has come to an end. Health department officials (health officer) The strike was called off after the government assured that a proper decision would be taken by the government on the issue of stipend and internship.(Strike) Has decided to sum up.
The doctors' strike continues
A few days ago, the junior resident doctors took up the demand again.Junior Resident Doctors(Junior resident doctors of various government medical college-hospitals in the state, including BJ Medical, who have completed their MS studies.)Resident Doctors) Gave a 24-hour ultimatum to count the bonded service in the senior residency. More than a thousand resident doctors of government medical colleges in Gujarat have given a 24-hour ultimatum to the medical superintendent, dean and PG director to strike.
Kovid protested by staying away from the services
Earlier, the state health minister had also justified the demand in the matter. However, no satisfactory reply was forthcoming.
.