Akshay Kumar is suffering from corona for the second time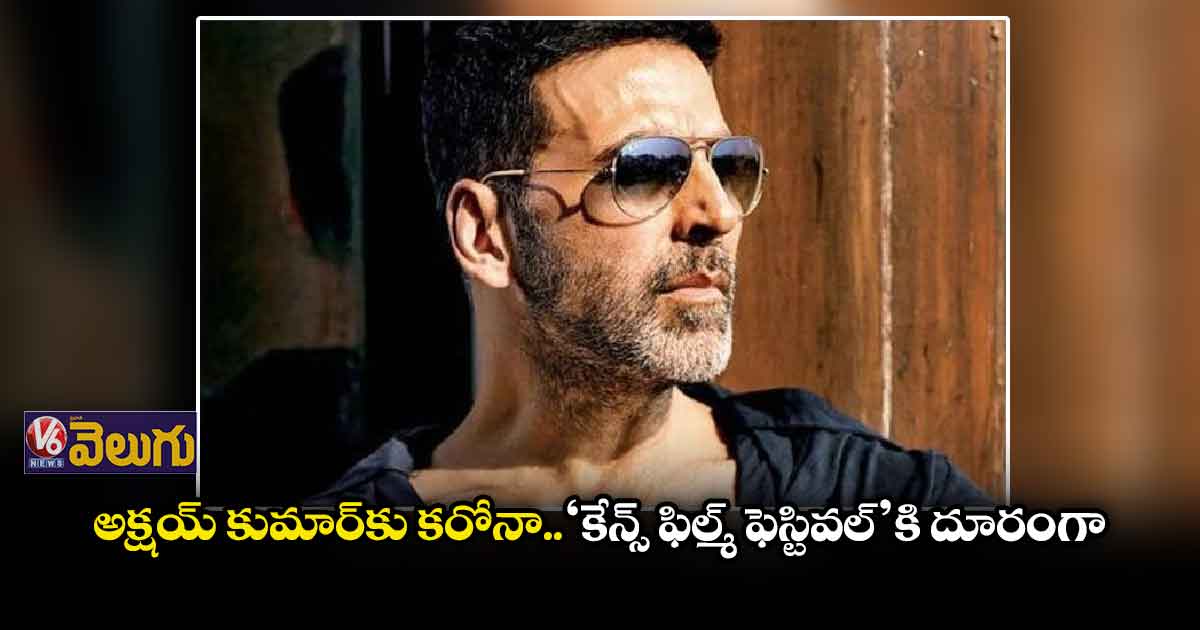 Come onLeawood star Akshay Kumar has once again turned out to be Corona positive. He himself said this via Twitter. The 'Cannes Film Festival' has been eagerly awaited for 2022, but Kovid has not been able to attend the event due to the positive. Best wishes to everyone on the team, "he tweeted. Akshay Kumar also contracted corona in April last year. He said on Twitter that he currently has minor symptoms of corona and will rest and return to full health soon. With the latest revelation that Corona is positive once again, she will be staying away from the Cannes Film Festival.
The Cannes Film Festival opens in France in a few days. Many star heroes, heroines and music directors from Bollywood and southern industries will be making a splash at Cannes on behalf of India this year. Many celebrities including Nayantara, Tamanna, AR Rahman, R Madhavan will be walking the red carpet at the Cannes Film Festival.
Was really looking forward to rooting for our cinema at the India Pavilion # Cannes2022, but have sadly tested positive for Covid. Will rest it out. Loads of best wishes to you and your entire team, @ianuragthakur. Will really miss being there.

– Akshay Kumar (akshaykumar) May 14, 2022
For more news ..
Congress brainstorming for the final stage..the key announcement today!
Legendary Australian cricketer killed in road accident
.