Before the start of Amarnath Yatra, the doctor of AIIMS, who arrived to serve at Basecamp Hospital in Sheshnag, shared the conditions there.
Bhopal
Published: June 28, 2022 01:10:51 am
Bhopal. Amarnath Yatra is starting from 30th June. The process of departure of the batches will start from Tuesday. Before the journey of Shiva devotees, servicemen have started reaching Amarnath to serve in different areas. Basecamp hospitals have been set up in Sheshnag for the health facilities of the passengers during the journey. Dr. Amit Singh, a young pulmonary doctor of Bhopal AIIMS, has reached there to give duty. There are two more doctors from Bhopal AIIMS in his team. Dr. Amit told that he had reached Srinagar on June 25. It snowed here on 21-22, but the weather is quite good right now. The sun is shining. This time the arrangements here are also very good. Army and BSF personnel are stationed at various places. Medical facilities are better. DRDO has built two big hospitals in Baltal and Chandanbari. Similarly, Basecamp hospitals have been built at every point on the way and where people have arrangements to stay. Apart from this, arrangements are being made for medical camps at various places. We have reached Sheshnag only on Monday.
Sheshnag reached on foot and with the help of horses
Dr Amit said, I have come for the first time to serve in Amarnath. My heartfelt wish was to serve here. We had reached Srinagar earlier. After this rested in Pahalgam, Chandanwadi. We have reached the place of posting on Monday itself. We did some climbing on foot and at some places took the help of horses. The arrangements on the way are very good. The holy cave of Amarnath is at an altitude of 13 thousand 500 feet, similarly Sheshnag is at an altitude of 12 thousand 200 feet. The road till Sheshnag is difficult, after that there is not much problem.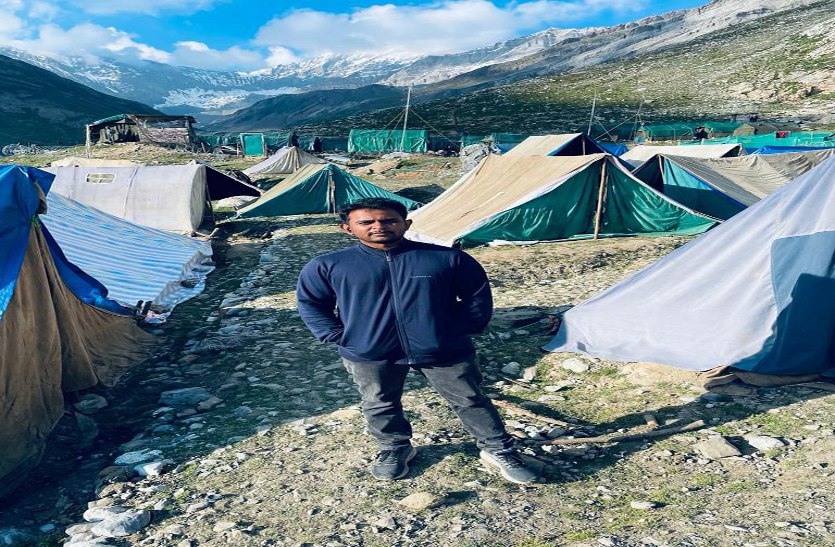 Amarnath yatra: There was snowfall four days ago, now the weather is pleasant
next news
,