An open letter from 270 prominent citizens condemning the Congress that decided to boycott the inauguration of the new parliament. Kannada News 270 Eminent Citizens penned an open letter condemning Parliament Inauguration Boycott
Those who boycott the inauguration of Parliament by Prime Minister Narendra Modi do not understand how he is sucking the soul of democracy. They are pursuing their own undemocratic, routine and baseless boycotts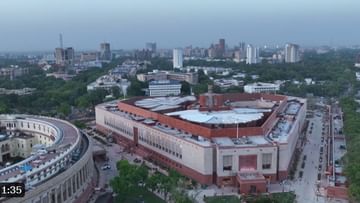 New Parliament House
On May 28, Prime Minister Narendra Modi ((Narendra Modi) Congress to inaugurate the new Parliament House by him.Congress) 270 prominent citizens have written an open letter condemning the boycott of the opposition parties. The 270 signatories to the letter include 88 retired officers (including 10 ambassadors), 100 retired armed forces officers and 82 academics. Opposition parties have argued that President Draupadi Murmu should be given respect as she is not only the head of state but also an integral part of Parliament.
All Indians can understand themselves. But the opposition party exhibits unnecessary arguments, immaturity, capricious and hollow reasoning and above all undemocratic manner, which alone is not understood, the open letter said.
Those who boycott the inauguration of Parliament by Prime Minister Narendra Modi do not understand how he is sucking the soul of democracy. They are pursuing their own undemocratic, routine and baseless boycotts
Parliament Inauguration Boycott by Rashmi Kasargod on Scribd
Citing recent instances of Parliament boycott, including the historic midnight session for the implementation of the Goods and Services Tax in 2017, he does not understand that he is sidelining the honorable, be it President Murmuway. In 2023, he boycotted the traditional speech in the joint session of Parliament ahead of the Union Budget.
Also Read: Modi Govt Turns 9, Mark That Day As Mafi Divas; Congress asked 9 questions
The nature of the present Congress party is not always democratic. When the nation is on the path of progress, they have a passion. The letter says that what the Congress party does not get with its allies, Indians will get.
20 opposition parties, including the Congress, have announced that they will boycott Modi's inauguration of the new Parliament House. On the other hand, 25 parties have said they will participate in the inauguration and these include seven non-NDA parties. BSP, Shiromani Akali Dal, Janata Dal (Secular), Lok Jan Shakti Party (Ram Vilas), YSR Congress, BJD and TDP are the seven non-NDA parties.
Click here for more national news
breaking news
.