Anand Mahindra was surprised to see a video of a woman making ice cream! Full viral on social media
Mahindra Group Chairman Anand Mahindra is known for giving life advice. The billionaire often shares hilarious and inspiring life-lesson videos on his social media platforms. A similar video shared by him is now making huge news (Viral Video) online. We Indians have our own approach regardless of the product available in the market. Many people call it jugad, but it just means a combination of ingenuity and necessity.
In today's episode of "Creating Things from Scratch", here's a video of ice cream made from a ceiling fan.
"Desi Jugaad" ice cream
Recently, Anand Mahindra was amazed to see a woman making "Desi Jugad" ice cream and her innovation. It is also manufactured without using any big machinery or equipment.
Also read: Father of 550 children faces legal trouble; Big mistake from sperm donor!
A social media favourite, industrialist Anand Mahindra shared the video with his 10.4 million followers on Twitter with the title Lady Desi Jugaad.
What's in the video?
In the two-and-a-half-minute video, a woman is making ice cream using common kitchen utensils. Boiled and thickened milk is first prepared and then placed in a cylindrical container.
She then places that container inside another larger container and fills the space between the containers with large chunks of ice to create a makeshift freezer. Then she ties the milk container to the fan using a rope.
Where there's a will, there's a way.
Hand-made & Fan-made ice cream. Only in India… pic.twitter.com/NhZd3Fu2NX

— anand mahindra (@anandmahindra) March 29, 2023
Watch the video and people's reactions
The container rotates with a rope so that the ice cream is ready. The video has made a deep impression on netizens with over 957,100 views, 27,600 likes and 3,166 retweets.
"One can definitely become a big fan of this amazing ice cream. A salute to their ingenuity.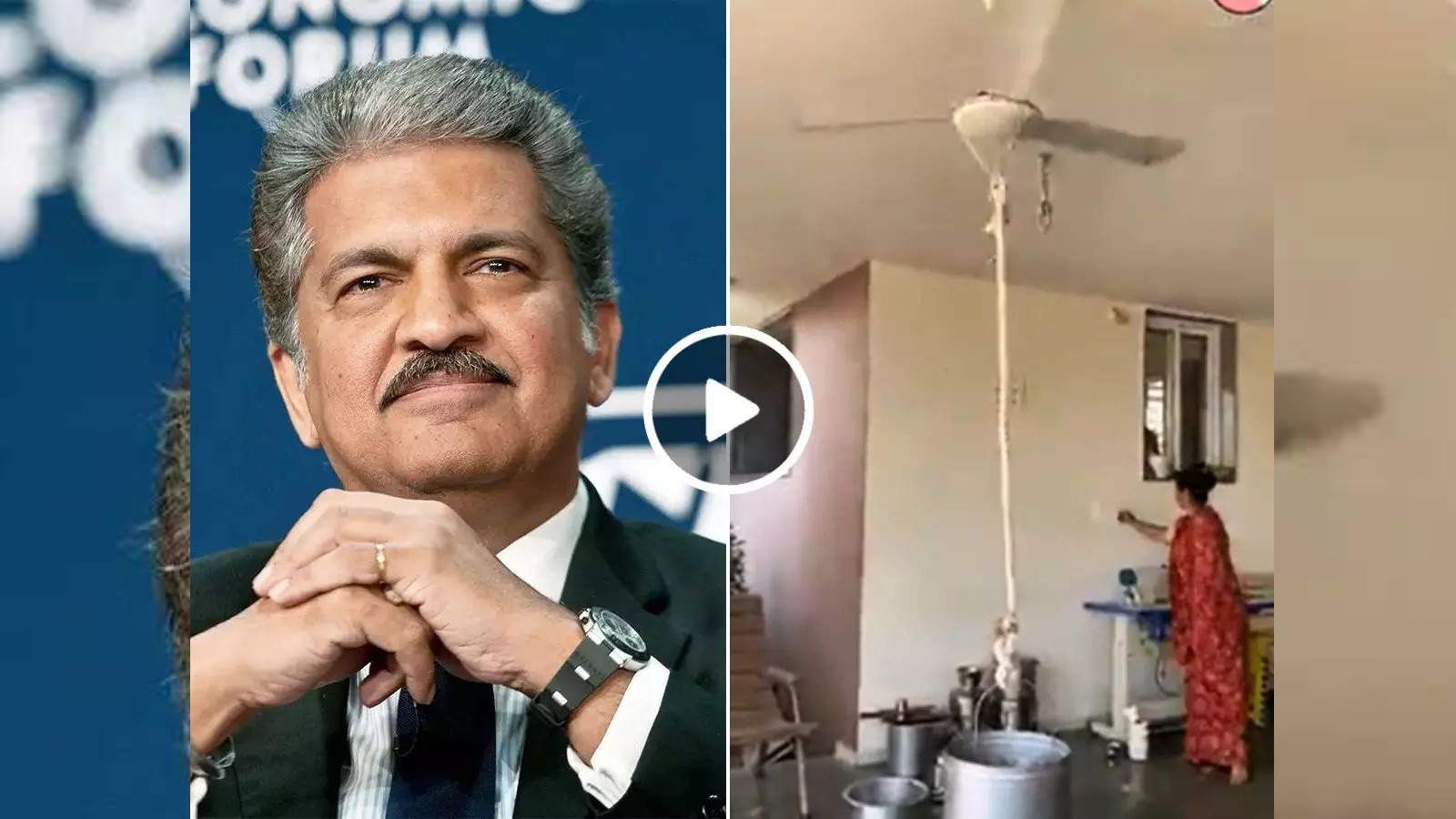 Anand Mahindra and the viral video
A truly educated person observes, understands and applies knowledge. Users have commented their opinion sharing with right forum.
Many commented that it was amazing and that they have seen ice cream being made like this in villages too.
Another user wrote, "A housewife's hard work is commendable. At the end of her hard work, she serves ice cream with a smile and love. I hope everyone around her appreciates and respects her hard work."
Calling the video 'amazing', Edelitics founder Anoop Mundhra commented that Indian food, including local foods, is prepared using innovative methods.
Astrologer Sumit Bajaj also commented on the ice cream maker's "fantastic effort".
.