Asia Cup: Kapil Dev gave a big statement on India's victory in Asia Cup, made this prediction about the World Cup – Kapil Dev Gave A Big Statement On India's Victory In Asia Cup Made This Prediction About The World Cup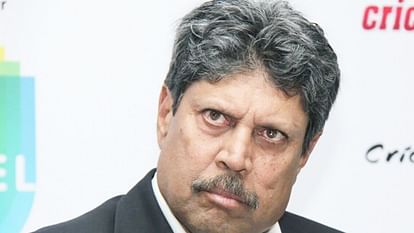 Kapil Dev
– Photo: Social Media
Expansion
Former captain Kapil Dev has praised the Indian team for winning the Asia Cup. After this victory he feels that Team India is now ready to win the World Cup. Kapil Dev also said that he does not want to put the tag of a favorite on the host as a lot will depend on luck. Under the captaincy of Rohit Sharma, Team India defeated Sri Lanka by 10 wickets. He captured the title for the eighth time.
During an event, Kapil Dev said about India's bid for the World Cup, "I think it would be great if we get into the top four. After that many things depend on luck. We cannot say right now that we are a strong contender. Our team is very good, but we have to work very hard. As far as the Indian team is concerned, it is ready to play and win the championship. They should play with full enthusiasm and enjoy."
Kapil Dev happy with Siraj's bowling
India geared up for the World Cup with an Asia Cup win on Sunday. The fast bowlers laid the foundation of the 10-wicket victory against host Sri Lanka. Indian bowlers took all 10 wickets. Mohammad Siraj took 6 wickets for 21 runs in seven overs. "It's amazing (to see Siraj bowling)," India's 1983 World Cup-winning captain said. I am very happy that these days our fast bowlers in all continents are taking all 10 wickets, it is icing on the cake. There was a time when we depended on spinners, it is not so now.
It would have been better if the match was a closer match: Kapil Dev
Kapil said that as a fan he wanted to see a close match in Colombo rather than a one-sided final. He said, "As a fan I want to see very close matches but as a player I think we can bowl them out for 30 and win. As a spectator, perhaps a few closer matches would have been better.
India have some fitness concerns ahead of the World Cup. Some key players including Axar Patel and Shreyas Iyer suffered injuries during the Asia Cup. While Akshar is battling a wrist injury, Iyer had back spasms. He could play only two matches in the Asia Cup.