Asteroid: Great danger looming over the Earth .. NASA extreme warning .. When? | 1 3 km Wide Asteroid: 1 3 km wide asteroid headed towards earth and it is potentially hazardous says nasa

Asteroid: The Jet Propulsion Laboratory (JPL), which tracks objects in the universe, detects an asteroid 1.3 km in size. NASA calls it a dangerous object. This asteroid ..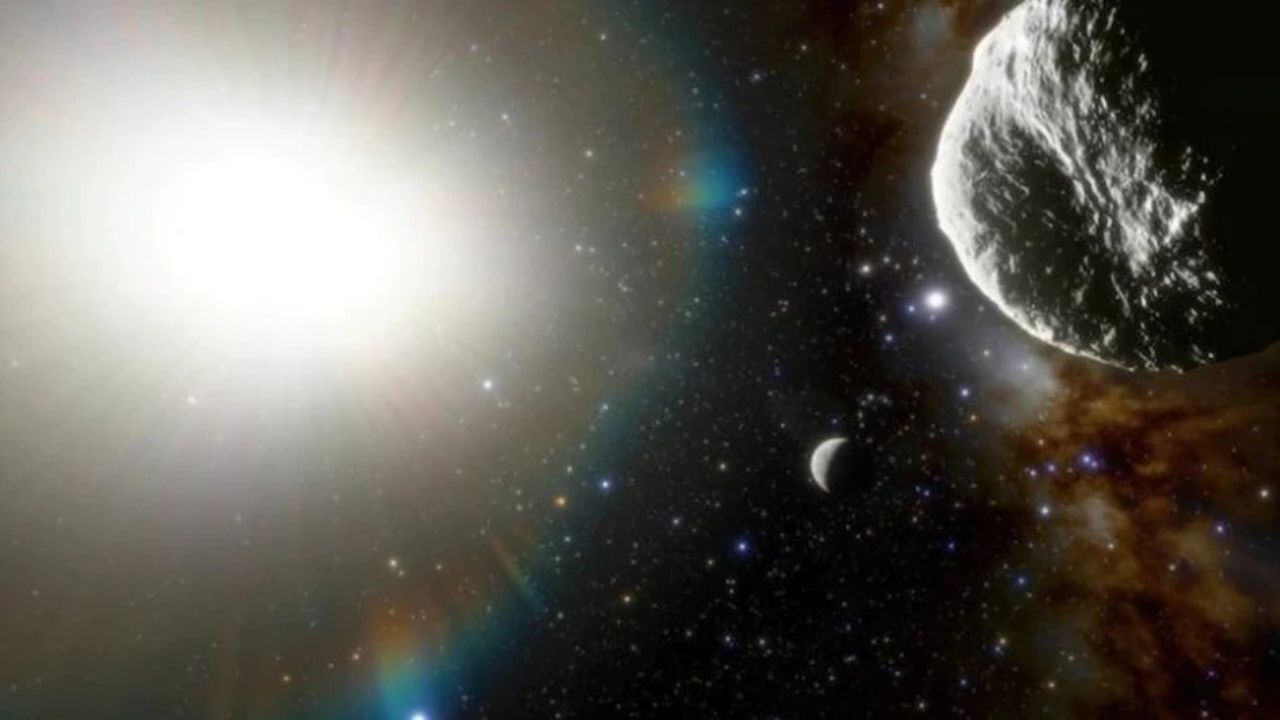 13 Km Wide Asteroid
1.3 km Wide Asteroid: Jet Propulsion Laboratory that tracks objects in the universe (JPL), Detects an asteroid 1.3 km in size coming towards Earth. NASA calls it a dangerous object. NASA says the asteroid will orbit 49,11,298 km on March 4. An object close to Earth 136971 (2001 CB21) orbits the Sun. It will complete its orbit in just 400 days. The nearest space object to Earth travels at a speed of 43,238 kilometers per hour. NASA last reported that the asteroid came close to Earth at a distance of 61,71,250 km in 2006.(NASA) Stated.
When the asteroid approaches Earth on March 4, it will be just 46,15,555 kilometers from Earth. This would mark its next orbit in March 2043. NASA has released photos of the asteroid through the Virtual Telescope Project. Gianluca Aunty, an astronomer from the Italian Virtual Telescope Project, was able to photograph this floating object in space when JPL discovered orbit. Using an Earth-based telescope, Auntie captured an asteroid 35 million kilometers from Earth.
136971 (2001 CB21) was first examined by the Lincoln Near-Earth Asteroid Research (LINEAR) program. It has been identified as a dangerous asteroid by more than 24 percent. Their observation found more than 14 million asteroids, 7,001 new objects, including comets. Of these, 142 turned out to be previously discovered. It contained four dangerous objects, as well as eight new comets, the NEO said.
What is an asteroid?
Asteroids are rock fragments that remain after the formation of the solar system about 4.6 billion years ago. The NASA Joint Propulsion Laboratory (JPL), which tracks asteroid movements, classifies asteroids as objects closest to Earth when our planet is less than 1.3 times the distance from Earth to the Sun (Earth-Sun distance). That is, it detects and alerts those approximately 93 million miles away.
NASA reached a milestone last year in detecting the 1000th nearest asteroid (NEA) to Earth. NASA radars detect 2021 PJ1. This research, which started in 1968, is moving forward with great accuracy. Radar detects fast-moving objects and helps astronomers understand NEO orbit. It is also helping to accurately predict whether the asteroid will hit Earth.
Also Read: Flipkart TV Days: Are you planning to buy a smart TV? Take a look at these offers .. Rs. Starting from 8 thousand.
Ola is another new scooter to compete with the electric .. 120 km range on a single charge
.