BEA: Emergency meeting of Broadcast Editors Association, says India put journalists' lives at risk by boycotting them – Broadcast Editors Association Says India Put Journalists' Lives At Risk By Boycotting Them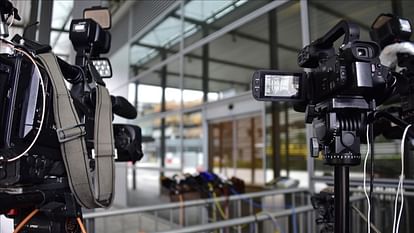 Journalist
– Photo : SOCIAL MEDIA
Expansion
The Broadcast Editors Association (BEA) held an emergency meeting on Tuesday. During this, Association President Supriya Prasad said that INDIA Alliance has put the lives of 14 journalists and anchors associated with major news organizations of the country at risk. The association demanded that keeping in mind the democratic values, the opposition alliance should immediately withdraw the boycott list.
During this meeting, senior journalists associated with the organization said that their organization condemns it. During this, senior journalists involved in the organization also said that such boycott also shows intolerance towards individuals.
Supriya Prasad says that during this time, a resolution was passed on the ban of boycott by the opposition alliance on anchors and journalists that by choosing some individuals, the opposition alliance has not only put the lives of their journalists at risk but has also taken a one-sided decision. This should be withdrawn immediately.