The people of Kalmakaru, Kollamogru, Harihar and Balgugodu areas of Sulya taluk are again worried due to the big landslide that occurred in the forest part of Dakshina Kannada and Kodagu district. Late on Sunday night, there was a massive landslide in the Kadamkallu forest area of ​​Kalmakari, and the soil and wood of the hill were washed away in the stream for a distance of kilometers and again caused heavy losses. The bridge connecting Kollamogru-Uppkal has completely collapsed and the connection to about 250 remaining houses in Uppkal has been cut off.
A large amount of soil erosion has occurred in a part of the hill in the Kadamkallu forest area, and this soil mixed with mud has flowed in the stream through Kadamkallu, Kalmakaru, Kollamogru to Hariharapallattadaka.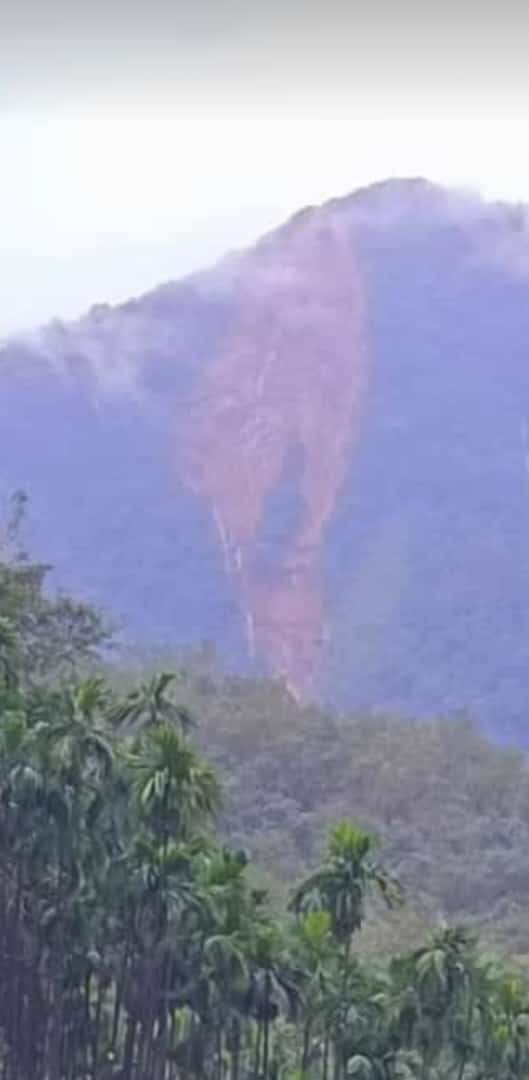 Floods and landslides
Damage to bridges
Along with the muddy soil, heavy piles of wood were also washed away, many bridges were cracked and some others were damaged. Last time too, more than a hundred houses were affected due to heavy rain in this area and more than ten houses and shops were washed away due to flood water.
Also Read: Chikkamagaluru: Chikkamagaluru's giri-mountain gets a blue color, Kaffinad's hills get a new color!
Also, the bridges connecting to many villages in this part were flooded. While coming out from the shadow of last month's floods, nature is shaking again in this part.
flood
Water entered the houses
Although there was no heavy rain in Dakshina Kannada district on August 28, the water level in the rivers suddenly rose. The Payaswini river in Sulya has flowed at dangerous level and it is reported that many houses near the river have been inundated.
Similarly, Kollamogru, Harihar, Kalmakaru, the areas that receive the most rainfall in Sulya, although there was no rain yesterday, the hills suddenly collapsed and caused heavy losses.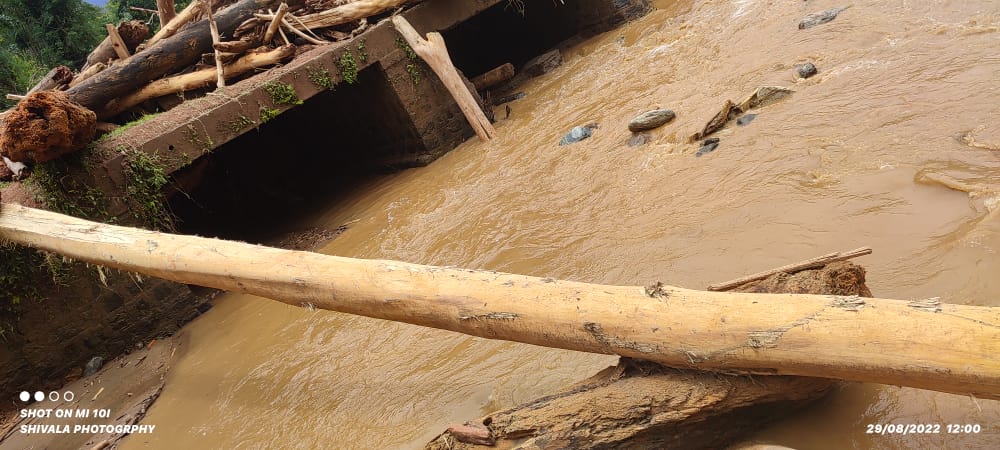 flood
The temporary foot bridge was also destroyed, disconnection
A part of the bridge connecting Kollamogru and Uppukala, which was washed away last time, was damaged by the flood water, and the people of this part had made a footbridge by laying walnut trees for their daily work. But as a result of yesterday's water damage to this foot bridge, the people of this area are left without alternative communication system.
The scenes of the massive landslide that took place on August 28 in Kadamakallu forest evoke the horrors of yesterday. If it rains again, the possibility of further hill collapse is also high in this part.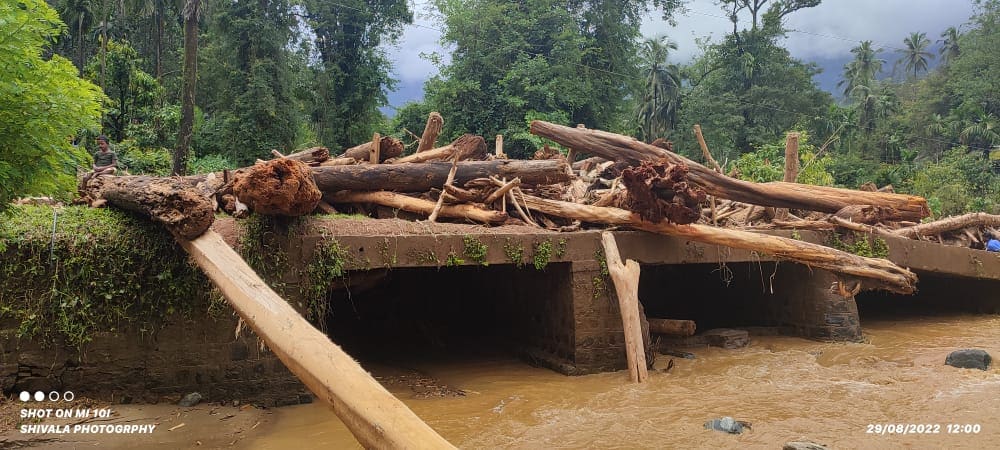 flood
Also Read: Kodagu: Flash floods in Payaswini river; Outrage of locals against Minister Madhuswamy
Payaswini flood
Devarakoli, Jodupala and surrounding areas have received heavy rainfall. Due to this the Payaswini River has overflowed. Thousands of bar-sized logs that floated down the river got stuck in the Koinadi Dam. Since the Kindi Dam was completely blocked, a huge amount of water entered the village of Koinad and 7 houses were flooded.
Read breaking news first in News 18 Kannada. Get daily fresh news, live news update on Believer News 18 in Kannada
.