BJP, Congress not announcing CM candidates…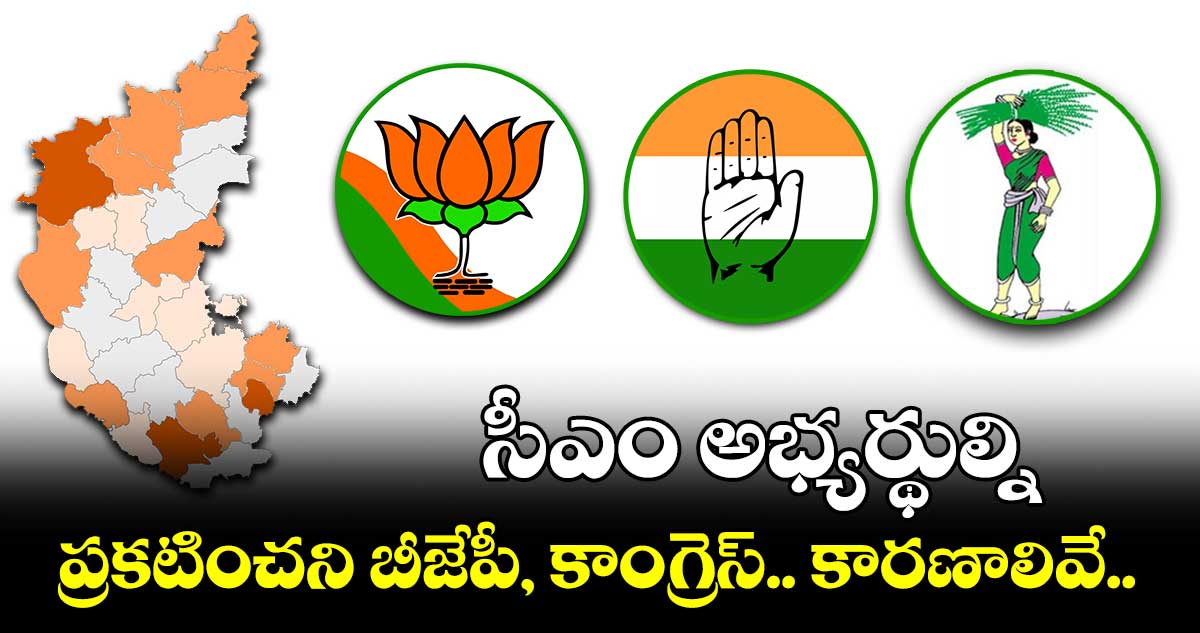 As the Karnataka assembly elections are approaching, the main parties are heating up the politics by making accusations and counter-accusations. BJP, Congress and JDS are the main parties in that state. In many areas, the competition will be mainly between Congress and BJP. In this order, those parties did not clarify about who is the chief ministerial candidate. There are no reasons for this.
A move to reduce group politics..
Although the main parties have not made it clear about their CM candidate, JDS has made it clear that Kumaraswamy is their CM candidate. Although JDS has not come to power on its own, there is a possibility of playing the role of kingmaker. BJP has announced CM candidate in many elections across the country and contested the elections. Meanwhile, senior BJP leader Yeddyurappa is playing a major role in the campaign without being a CM candidate. Although the current CM Basavaraj Bommai is the head of the campaign committee, the party has not officially announced that he is the CM candidate. In Karnataka, where castes play a major role, the respective caste groups are demanding clarification on the CM candidate. In order to retain the votes of active Lingayats in the state, senior leaders suggest that the CM candidate should be announced. Recently, after some senior leaders of this community left the party, this demand is being heard strongly. Those who want to expand BJP's presence among castes other than Lingayats want a non-Lingayat face as the party's CM candidate.
Congress says they will fight unitedly
The Congress party, which has a lot of group politics, has not made it clear who the chief ministerial candidate will be. KPCC president DK Shivakumar, former CM and senior leader Siddaramaiah have clarified that they hope to become chief ministers if they win. Both of them realized that if they do not work unitedly for the party, it will seriously damage the Congress's chances of winning the elections. Congress leader Rahul Gandhi Kolar, in his speech, advised the leaders that everyone's first duty is to win the election and all other problems should be solved later.
Meanwhile, in the last round of election party candidates, there was a fight between the supporters of Siddaramaiah and Shivakumar. It is reported that both the parties have reconciled in the distribution of tickets. However, the influence of subversive activities in the Grand Old Party cannot be ruled out. Also, when AICC president Mallikarjuna Kharge supported DK Shivakumar to become the chief minister, there was a stir in politics.
In the two national parties facing so many problems, who will win in the end and who will become the Chief Minister will be known after some time.
.