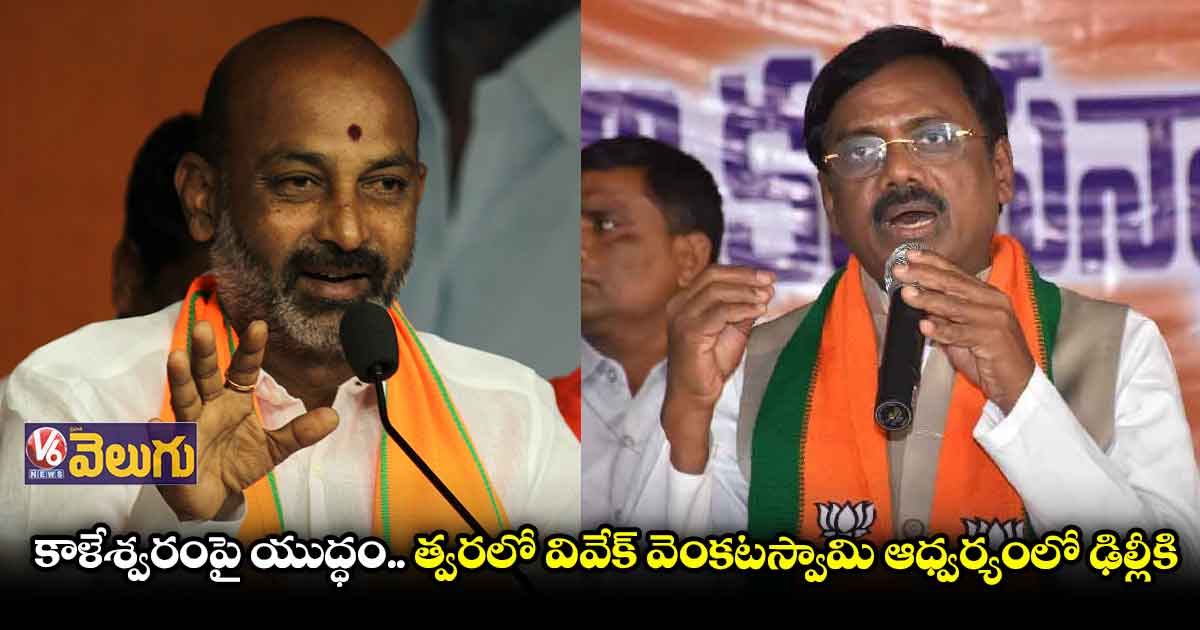 BJP State Chief Bandi Sanjay said that Komati Reddy Rajagopal Reddy will definitely join the BJP. Waiting for the moment. BJP is going to fight against Kaleswaram. He said that the team will go to Delhi soon under the leadership of Vivek Venkataswamy. He said that he will explain corruption and corruption behind the Kaleswaram project together with the Union Water Power Minister. Bandi Sanjay alleged that the issue of Bhadrachalam flooding and Polavaram had been raised to divert the attention of the people from Kaleswaram.
Bandi Sanjay said that TRS will not get more than 10 or 15 assembly seats in the state in the next election. He said that the BJP will win 12 MP seats in the state in the next election. The BJP flag will fly in place of the Hyderabad Parliament. He said that Congress wants TRS to hold by-elections earlier.
Bandi Sanjay said that the leadership will take care of who will contest from where in BJP. He said that he did not know about contesting from Etala Rajender Gajwel. As soon as he comes to power, education and medicine will be made free. He said that the administration will take care of where he should contest from.
Bandi Sanjay denied the news of meeting KCR..Tarun Chugh in Delhi.. He said that they are spreading bad propaganda about becoming Congress.. He said that if BJP comes to power in the state, it will save the state from the debt burden. He said that whatever scandal comes to light in the state, TRS leaders will be involved. Bandi Sanjay said that KCR is out of date in politics.. TRS MLAs are also looking to come out for political future. A large-scale movement will be held under the leadership of BJP on August 7 for the implementation of handloom insurance. The movement will be started from Pochampally. Bandi Sanjay said that they will take up programs across the state for a week demanding that September 17 be celebrated as Telangana Liberation Day. Andhra settlers will support the BJP in the next elections. He said that the settlers could not tolerate KCR's harassment.
.