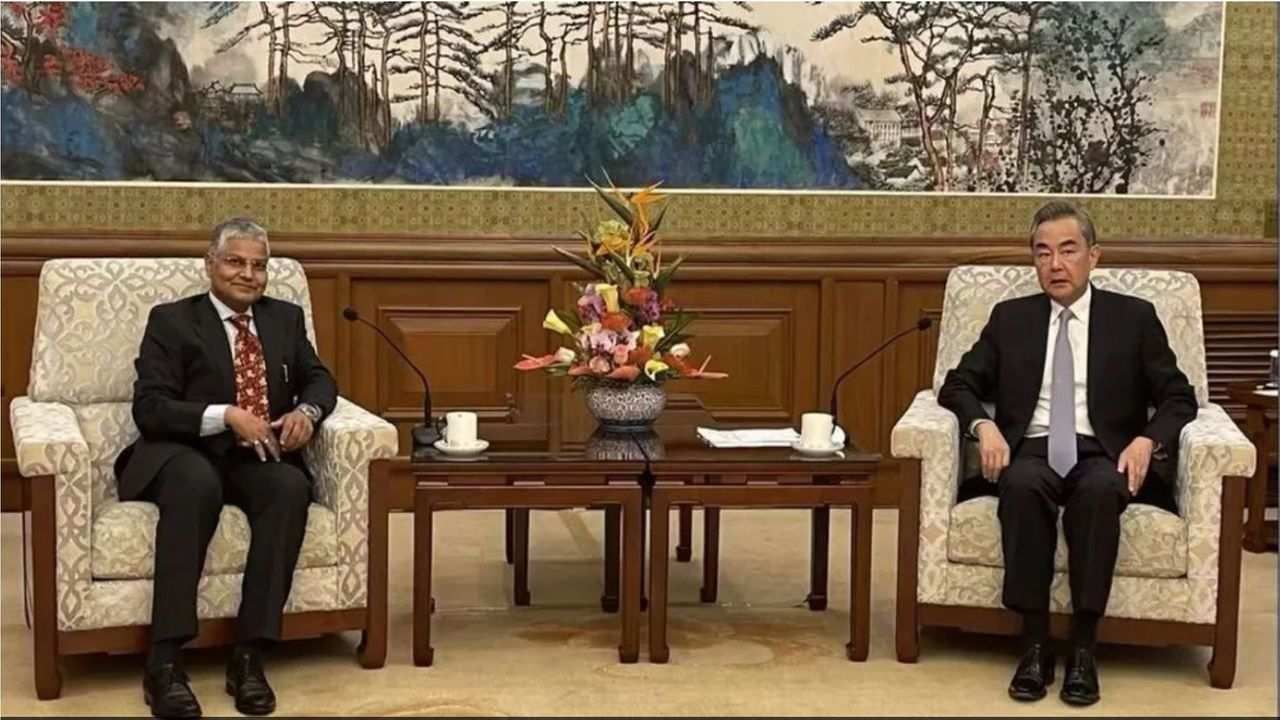 Pradeep Kumar met Rawat Wang Yi
Image Credit source: Twitter
Indian Students China: Indian students may return to China soon. China has agreed to grant visas. The decision will now be made on the flight to Beijing.
Thousands of Indian students have been trapped in their homes for two years due to Chinese sanctions on Kovid-19 (China Indian Students) The way back is getting easier now. China has agreed to grant them visas. Indian Ambassador to Beijing Pradeep Kumar Rawat has met Chinese Foreign Minister Wang Yi on the issue. After which it is being said that China has agreed to issue visas to Indian students. Direct flight from Delhi to Beijing (Delhi to Beijing Flight) A decision will be taken soon. So far China has not given direct flights to students.
Earlier, it was reported that Pradeep Kumar Rawat had discussed the issue of return of students with Wang, including the resumption of direct flights disrupted due to the Korona virus epidemic. The Indian embassy gave this information on Thursday. Talks between Indian Ambassador to China Pradeep Kumar Rawat and Chinese Foreign Minister Wang Yi on Wednesday also raised the issue of return of Indian students.
Wang recalled the meeting with Jaishankar
Wang recalled his meeting with Indian External Affairs Minister S Jaishankar during his visit to New Delhi in March this year. A press statement from the Indian embassy quoted Wang as saying that the Chinese side had highlighted the Indian side's concerns over the return of Indian students and hoped for early progress in this regard. The press release said Wang also referred to talks between the two countries on restoring direct flight connectivity.
"Ambassador Rawat informed that the matter is being investigated by the concerned agency in India and we may see progress on the matter soon," he said. China has started allowing some foreign students to return to their country in recent months. The first batch of 90 students from Pakistan arrived in the Chinese city of Xi'an on June 20. The students stayed at home for almost two years due to China's strict visa restrictions. Similarly, trapped students from several other countries, including Russia and Sri Lanka, are being allowed to return slowly.
In April, after repeated messages from India, China agreed to allow some Indian students to return and asked the Indian embassy here to collect information on students wishing to return. According to an official report from China, more than 23,000 Indian students are studying in Chinese colleges. More than 12,000 Indian students have expressed a desire to return and their information has been sent to the Chinese government for further processing.
.