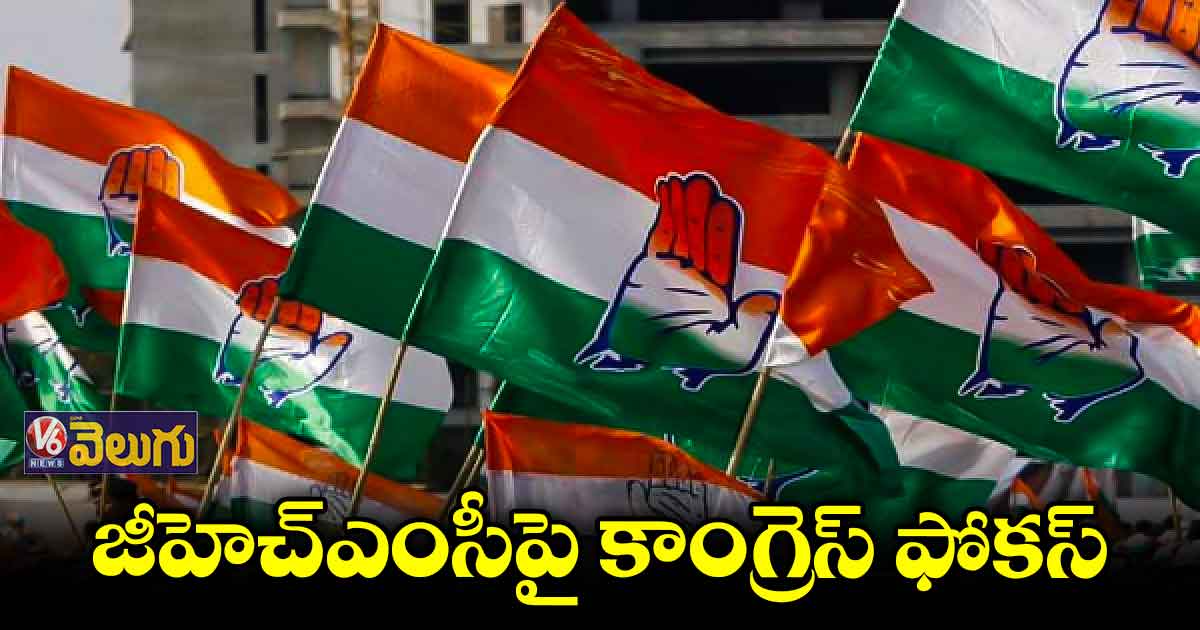 Hyderabad: Congress focused on Greater Hyderabad. In view of the forthcoming elections, other party leaders in the city .. Hastam fell to the task of joining Gooty. The party wants to divide Greater into three parts and appoint presidents. The pieces are moving towards the goal of winning a majority of seats in the coming elections. Focused on dissatisfaction within other parties. Made plans to include them in the party. Already to Khairatabad corporator Vijayareddy .. it seems that the party is wearing a scarf hoping for an MLA ticket. In the same way, he is trying to bring tickets to strong leaders locally and bring them into the party.
PCC Chief Revanth Reddy is trying to gain more control over Hyderabad. While giving priority to inclusion on the one hand, on the other hand, they started giving key responsibilities to their own party leaders. There is talk that three leaders are expected to be appointed as DCC presidents in Greater. Anjan Kumar Yadav, who is currently the working president of Congress, continues to be the president of Hyderabad district. Many people in the party are vying for the post of city president. It is reported that Revanth is thinking of dividing the city into three sections and appointing presidents.
There are total 15 assembly seats under Greater Hyderabad and Secunderabad MP segments. They are thinking of appointing three DCC presidents at the rate of one DCC president for five seats. Hyderabad, Secunderabad and Khairatabad will be formed as DCCs. Otherwise, it seems that there is a possibility of appointing them under the names of Hyderabad, Cyberabad and Rachakonda. Loud discussions are going on in Gandhi Bhavan as if Revanth is thinking of binding these three presidents to the leaders of his faction. It seems that two leaders have already been assured about the posts of two presidents. And there is talk that a minority leader is seriously trying to get the post of Hyderabad DCC. If one or two corporators from the MIM party are appointed, it seems that they are showing interest in joining the party. The Congress party, which suffered badly in the elections, is looking to assert its power in the next assembly elections. As such, the party has focused on strengthening.
.