Corona New Variant: Covid is raising concern again, trace of new variant found – Covid Virus new variant found in Israel records 2 cases
The new variant of Corona is a combination of BA.1 or Omicron and BA.2 (sub variant of Omicron).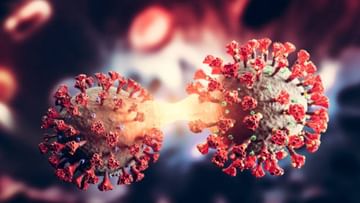 Location of new variants of corona.
Jerusalem: Covid (Covid-19) is raising concerns again. Again, the whereabouts of the new variant of the coronavirus (Corona New Variant) was found. Now a new variant of Corona has been found in Israel. 2 people have already been affected by that virus. Which raised new concerns. The Israeli government is eager to stop this new variant of Corona at the beginning. In the meantime, the two victims have been kept in hospital isolation and observation and the people who came in contact with them are being tested for corona, according to the Israeli Ministry of Health.
How was the new variant of corona caught?
It is known that a couple fell ill after returning to Israel after a trip abroad. After that, their RT-PCR test at Ben-Gurion International Airport came back positive. A new variant of corona was caught in that report. After that, from the airport, the couple was kept in the hospital and kept in isolation under special observation.
Is the new variant of Corona different or more deadly than Omicron?
According to experts, the new variant of Corona is a combination of BA.1 or Omicron and BA.2 (sub variant of Omicron). However, the doctors claim that the deadly form of the new variant has not been revealed so far. According to the Ministry of Health of Israel, like other variants of Corona, the 30-year-old couple infected with the new variant also has symptoms such as fever, headache, and body aches. However, they have been kept under observation. Health experts also said that it is not clear how contagious this new variant is. However, when two species of coronavirus come into contact with each other, they exchange cells between each other and create new species, said Prof. Zarka, a Covid expert in Israel.
Although it is not yet clear how contagious the new variant of Corona is, the Israeli government is active in taking early precautions. Israeli Prime Minister Naftali Bennett has already held a meeting with the Minister of Health regarding the issue. He ordered the resumption of wearing masks and insisted everyone get 3 doses of the Covid vaccine.
Incidentally, the number of corona infected in India has also started increasing for the past few days. After almost four and a half months, the number of corona patients in the country has exceeded 800. On top of that, the emergence of a new variant of the coronavirus in Israel naturally raises concerns.
.