Death threat to PM Modi ahead of Kochi visit, high alert in Kerala – Marathi News | Death threat to Prime Minister Narendra Modi ahead of Kochi visit high alert in Kerala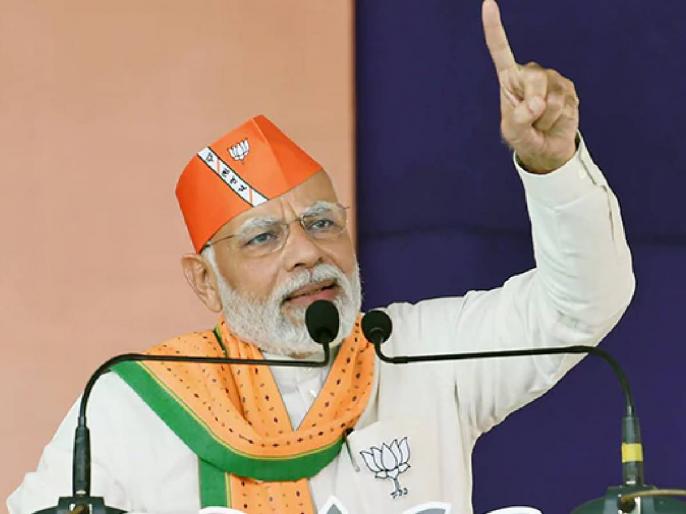 PM Modi Death Threat: A threatening letter has arrived ahead of Prime Minister Narendra Modi's visit to Kerala. Kerala has been put on high alert after this. The sender of the letter has threatened to carry out a suicide attack during Prime Minister Modi's visit to Kochi on April 24. The sender's name and address are written in this letter. Soon after that, the police reached the place whose name was written in the letter. When the police reached his house, he panicked and denied all the allegations. He said that someone had written my name on the letter to trap me. I don't even know what the issue is? He also said.
High alert has been announced in Kerala after the incident. Vehicles are being inspected. Checks have also increased at bus stands, railway stations and airports. Meanwhile, the Additional Director General of Police's letter regarding security also appeared in the media. The ADGP's letter contained several serious threats, including the threat to ban the Popular Front of India (PFI). Minister of State for External Affairs A Muralitharan blamed the state police's indifference for the leak of the letter.
State President of BJP K. Surendran said that PM Modi's programs will be on time. Modi will reach Kochi on April 24 and make the first Vande Bharat Express visit to the state at Thiruvananthapuram.
There will be a road show too! All agencies on alert mode…
PM Modi will reach Kerala on 24th. He will do a road show there and will also address a public meeting. Kerala BJP has high hopes from this visit of Prime Minister. The party is expanding its cadre in South India. A large number of people will reach PM Modi's road show. In view of this, now receiving this threatening letter is a matter of concern. Even though strange things are coming out about this letter, all the agencies are on alert mode regarding this letter.
Web Title: Death threat to Prime Minister Narendra Modi ahead of Kochi visit high alert in Kerala
Get Latest Marathi News , Maharashtra News and Live Marathi News Headlines from Politics, Sports, Entertainment, Business and hyperlocal news from all cities of Maharashtra.
.