Dharna in front of the mayor's house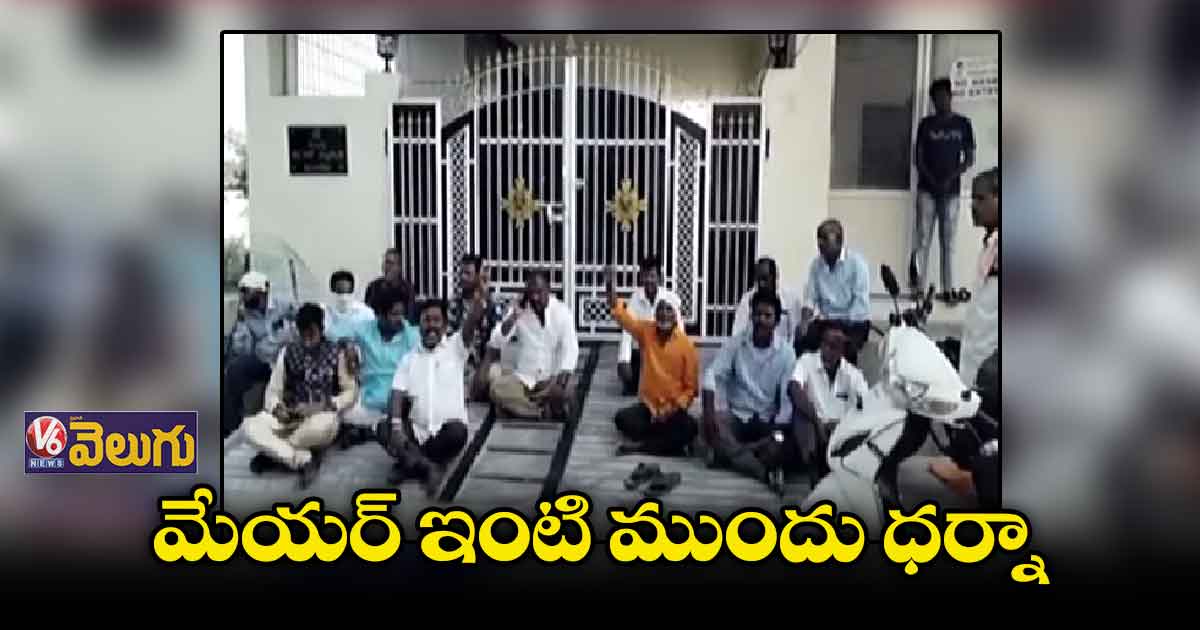 Nizamabad city mayor Neetu Kiran's rajakars staged a dharna in front of her house. Villagers said the mayor's husband Shekhar had been accused of land grabbing in the past as well. The mayor shouted down .. down .. to evict the land grabbers.
Dobighat was allotted to the Rajputs during the reign of Satyanarayana, a TDP minister 40 years ago. However, the ruling party leaders have been keeping an eye on the area for over a year.
Local corporator Rodestam said he was strongly opposed to any attempt to remove Dobighat in the name of drainage.
Today, the mayor's husband Dandu Shekhar came illegally and excavated with a pokలliner without giving any information. If we all go to a rally and sit in front of the mayor's house and protest, we have nothing to do with either. Please, they demanded that the livelihood of their rajaks be lost.
.