Didn't expect Congress to stoop to such a low level: BY Vijayendra!– News18 Kannada
Bengaluru: Praveen Nettar's wife Nutana, who was killed by miscreants, was given temporary employment by the Basavaraj Bommai-led BJP government to Praveen Nettar's wife Nutana on contract basis. Soon after the change of government, Nutana lost her job. Speaking about this at the Kempegowda airport, MLA BY Vijayendra said that the Congress government is starting its rule through the politics of hatred. FIR against Ashwath Narayan and Harish Poonja. The job given to Praveen Nettar's wife on compassionate grounds has been taken away. I did not expect that the government would descend to a lower level. He said that we will question everything about this in the coming days.
Congress has created a lot of expectations in the people during the election and the demands are enough. People are waiting for Congress party to fulfill its promises. He said that he is happy that the entire Congress government has come into existence even though it was late.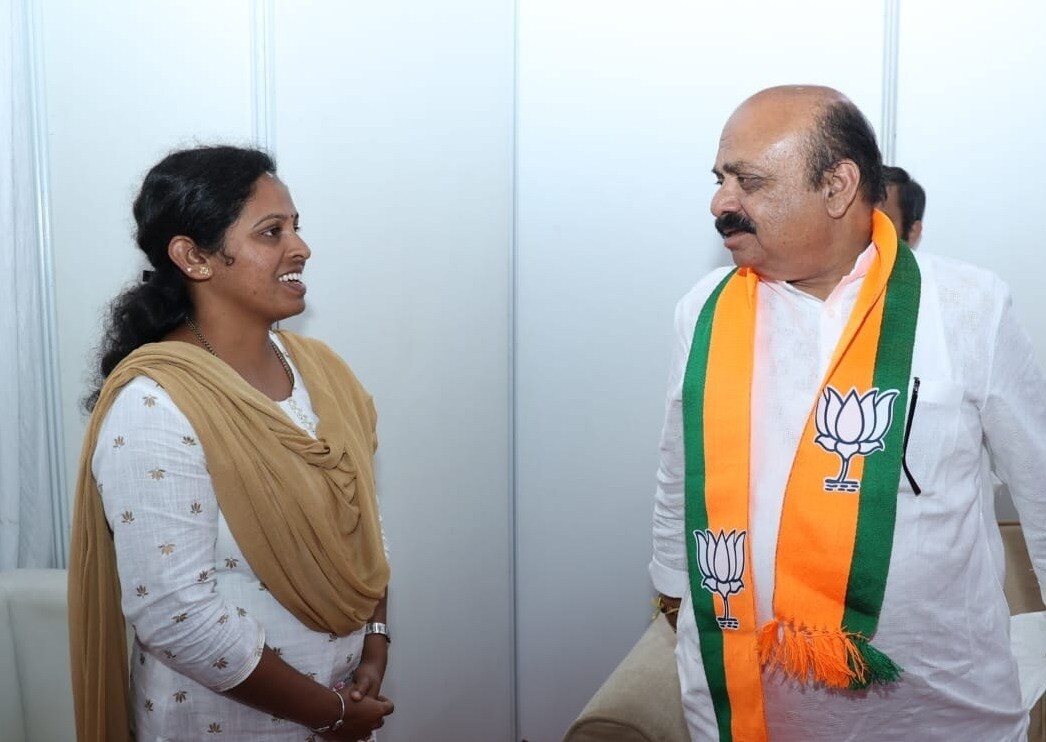 Praveen Nettar's wife Nutana is former CM Basavaraj Bommai
In the first cabinet meeting, he said that he will issue guarantee cards. There has been confusion among people across the state regarding guarantee cards. Vijayendra demanded that the guarantees and assurances should be fulfilled to the people immediately.
File a contempt complaint for the post of Speaker
A complaint has been registered in the cyber crime station against a youth from Kaffinad who posted a derogatory post on social media against the speaker of the constitutional post.
A complaint has been filed against Chikkamagaluru Sri Ramasena leader Preetesh for posting a derogatory post against UT Khader on social media.
Also Read: Nalin Kumar Kateel: Re-employ Praveen Nettar's wife on compassionate grounds: Kateel demands
Congress IT Cell District Secretary M.L.A. Complaint filed by Manju.
.