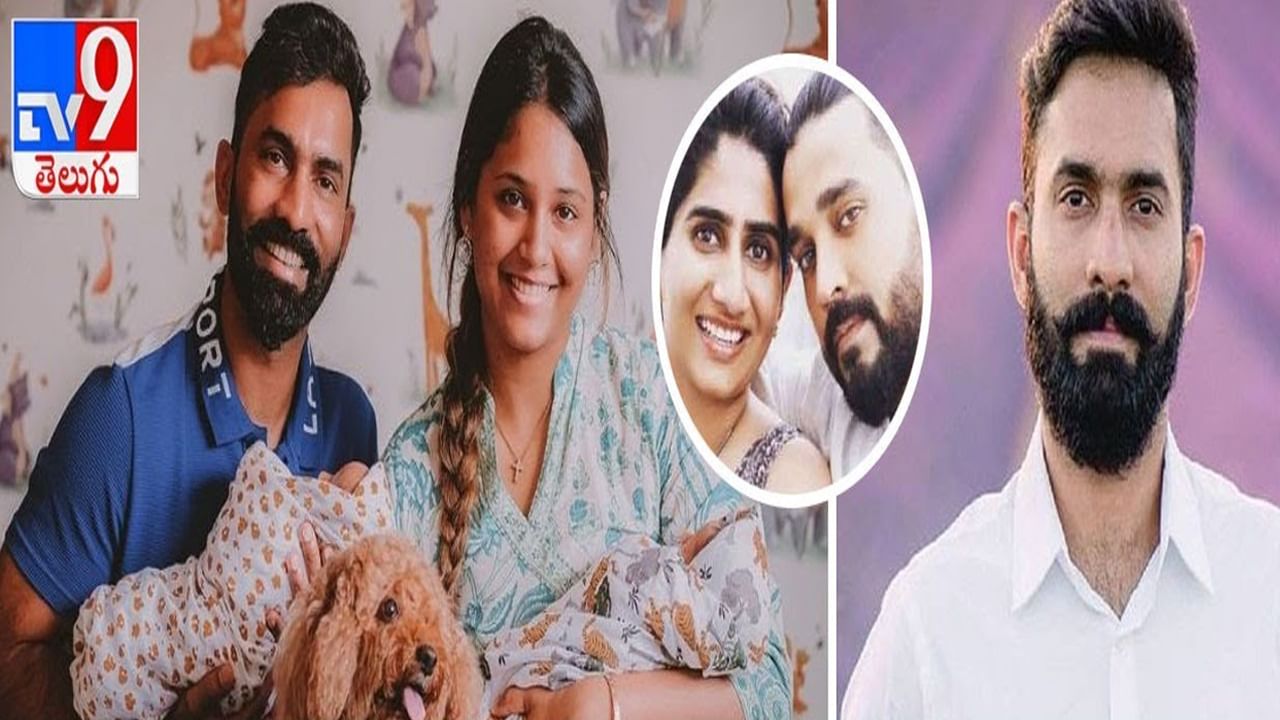 Dinesh Karthik Life Story
He is a veteran in the current TeamIndia. Big but .. His is a game that competes with young people. He's almost a fad. He's a warrior who has grown into TeamIndia's current best finisher. And not just with the game .. His life story .. is now an inspiration to many young people.
Dinesh Karthik Profile Do you know who is the right match for Ms Dhoni, who was once the best finisher? No matter how difficult the possible goal .. Do you know who is the dashing player who can hit under the rust? Presently that name and fame is in the name of Dinesh Karthik. This player is currently in full form. Dinesh, who once captained the Kolkata Knight Riders, is being rejected by the team for not being an IPL champion. Then being selected for DK-RCBC .. Here is how to become the most successful player right now .. A great career oriented story. But there is another side to the same Dinesh coin .. the same is his failure personal life ..
Dinesh Karthik is not a cricketer like all other cricketers. He is a cheater in his personal life. He was betrayed by his childhood friend Murali Vijay. If Friend was taken away .. Dinesh would have taken Murali's life .. to the stroke that Friend had hit on his heart .. otherwise he would have settled Ato Ite for this song. But Dinesh could not do well in this game .. and his wife who fell in love with a friend could not do anything .. he started experiencing the frustrations and depressions quietly. Not only that .. Should we commit suicide at one stage? Anna went into a state of mind. Dinesh Karthik is one of the leading cricketers in the field of modern lifestyle. What has happened so much about Dinesh so far .. Dinesh Karthik- Murali Childhood Friends .. For Dinesh, cricket means endless love. As a cricket keeper cum dashing batsman who can match Dhoni forever .. his life time dream is to grow. As part of that, he excelled in Ranji and became the captain of Tamil Nadu. From there he was selected for the Indian cricket team in 2004. Growing up as an Indian cricketer, Dinesh married his family friend Nikita. The couple's married life is going very smoothly.
Along with Dinesh Karthik, Murali Vijay has also been growing up in Indian cricket over time. Become a member of Team India .. Parallel to Dinesh, Murali has also been making a name for himself. At this stage the family friendship between the two friends ran strong. At exactly the same time, the acquaintance between Murali Vijay and Dinesh Karthik's wife Nikita became quite romantic. This increased the intimacy of the two. In this sequence the two of them have been continuing their secret friendship together without Dinesh knowing. Dinesh was shocked when he heard this. Not only that, he did not understand how to get out of the betrayal of his childhood friend .. He was in a state of confusion. By the time Nikita was divorced she was pregnant. Doing or not .. Dinesh distant from her .. then slipped into severe depression. At one stage, Dinesh lost his cricketing skills. Not only from Indian cricket but also from Ranji. The strange thing is that Murali Vijay has been selected to replace him as the captain of Tamil Nadu. Unable to bear the burden of this humiliation- it was learned through his close associates that Dinesh had committed suicide.
A fitness trainer who knew about this asked Dinesh to come back to the gym. He agreed but was forced to come to the gym. He was accompanied in order to become a common man as usual. That accompanying shadow name is Deepika Pallikal. Deepika is the women's Indian squash champion. Basically, cricketers do not have a big opinion .. Deepika got a good opinion when she saw Dinesh. With this a friendship developed with him .. Since then a new sunrise in Dinesh's life. The two minds met. The way has been paved for Deepika-Dinesh marriage. With the marriage of the two tied .. Dinesh Karthik started to continue his champion style of play as usual. Today Dinesh Karthik is the oldest player of the Indian cricket team. Going to England .. He made a grand re-entry into the T20 team.
If there is effort, people will become rich. Becoming great men .. DK is a best example to say. Currently, Deepika and Dinesh have twins. Not only that, after getting married along with Dinesh, Deepika also became the champion in Indian squash doubles. Once upon a time there was a childhood friend named Murali Vijay, who cheated on his first wife Nikita .. not only to stay away from the Indian cricket team .. Ranji, the Tamil Nadu captaincy, lost everything in the IPL .. became a Devadas at one stage .. should he commit suicide? Come on .. Gym Trainer Punyamani doing workouts .. Love marriage with Deepika Pallikal .. With her career sinking again due to Dhoni .. Dinesh Karthik .. Now an Inspirational Story. Sports personality with as many autobiographies as possible to make a movie.
That is why it is said that life starts where it wants to end. Otherwise we must have faith in ourselves until that time comes. You just have to be more discriminating with the help you render toward other people. If the friend-Murali Vijay career betrayal who once betrayed him goes unnamed .. this dashing knock of Dinesh competing with guys even at the age of 37 .. is ideal for many cricketers .. literally even for the common man. Dinesh wants the second innings to be more successful like a tidal wave .. All the best DK .. It's your time .. Knock once and once again .. Have a great career .. In Team India DK fans are wishing.
Click here for more sports news.
.