Dolls' Balcony: A bunch of doll heads peeking out of this veneer in Venezuela, horrible or beautiful, how can that be explained? | The secret behind a gloomy balcony full of dolls' heads in downtown Caracas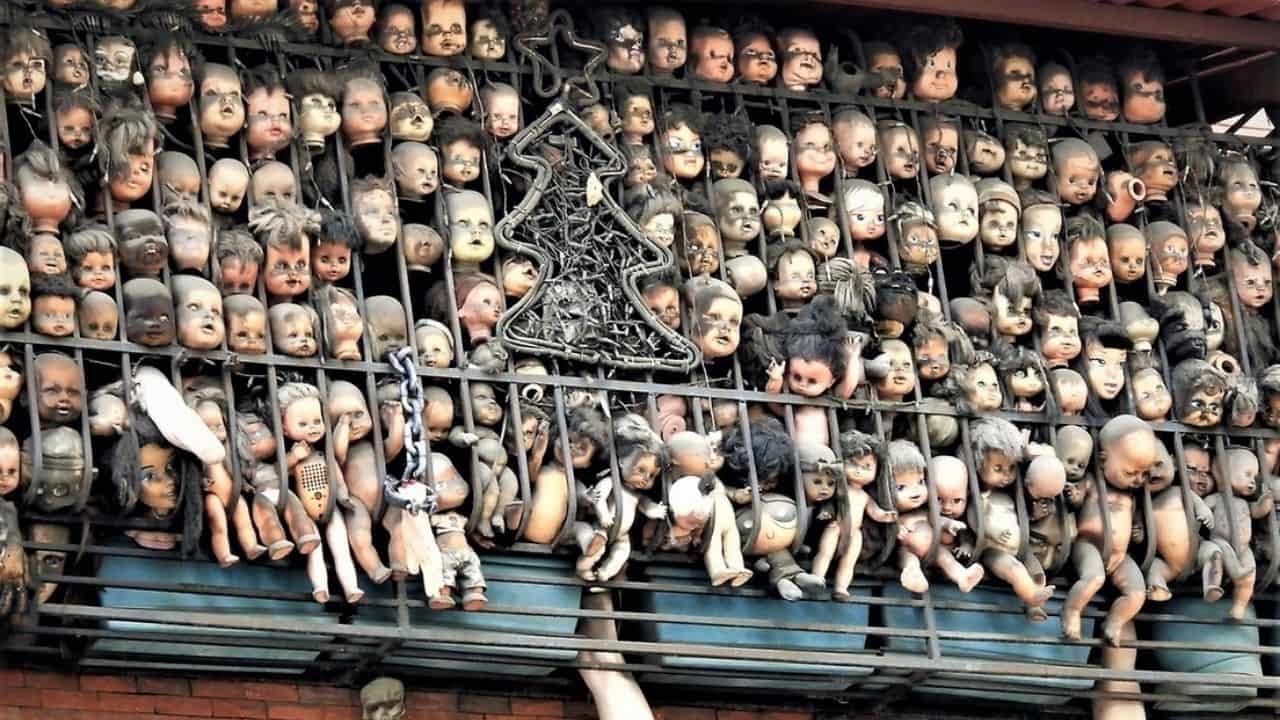 You can see the verandah of this mysterious doll in central Caracas, the capital of Venezuela. It is a wonderful landmark there. The heads of hundreds of old dolls are lined up on a large verandah. As soon as you look at it, it is as if the body is about to rise. I think, hundreds of eyes are looking at you! Hundreds of heads of terrifying dolls are layered on the porch of a two-story house in the Venezuelan capital.
Even if someone walks by the side of the building, he is sure to get scared. But if you are brave then you can visit this place. It is scary enough to pass by the doll's porch even during the day. And even at night, the locals do not tread that path. The strangest thing is that if someone throws something at these dolls, it is seen that something like black tears is falling from the eyes of a doll! Just like a horror movie scene!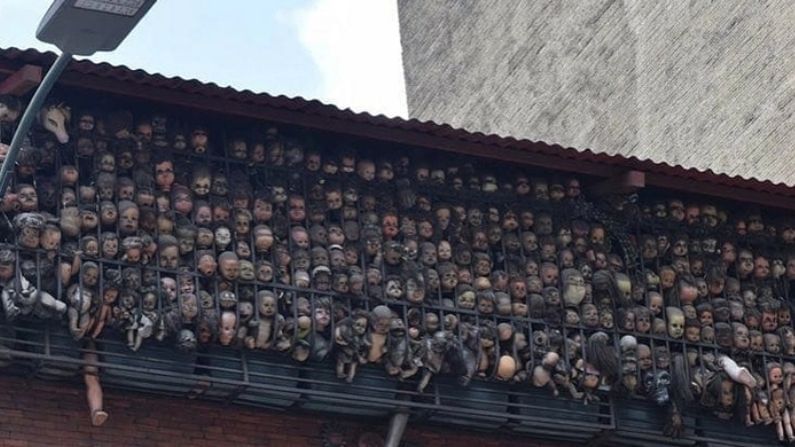 According to locals, the building belongs to local visual artist Itanis Gonzalez. He has turned some parts of his house into a museum. The veranda is also one of its many industrial installations. Jonathan, Gonzalez's son, said it took Dad three years to collect and carefully store the heads of each doll. At first no one wanted to accept the doll's porch.
Neighbors also forced the doll's head down. Many thought that these dolls were a symbol of Satan. Others, however, have taken the verandah as a local landmark. However, some neighbors suspect that the people of this house practice black magic in the house. There is also a rumor that old Gonzalez went to different houses in the middle of the night and stole dolls of little girls and kept them on the verandah. However, there is no evidence of this information. These are just rumors. This strangely beautiful plan really deserves praise.
Read more: Sikkim: Plastic water bottles have been banned in the state since New Year's Day! Be careful before going on a trip
Read more: Last Indian Village: Multiple religious beliefs are involved with this village! Find out the address of that last village in India
Read more: Bus Journey: The fun of traveling by bus is different! Find out the list of things you must keep in your backpack during the coronation
.