ED raids on Lalu Yadav's relatives, action taken in case of land 'scam' in exchange of jobs – Marathi News | ED raids on Lalu Prasad Yadav's relatives action in case of land scam in exchange for jobs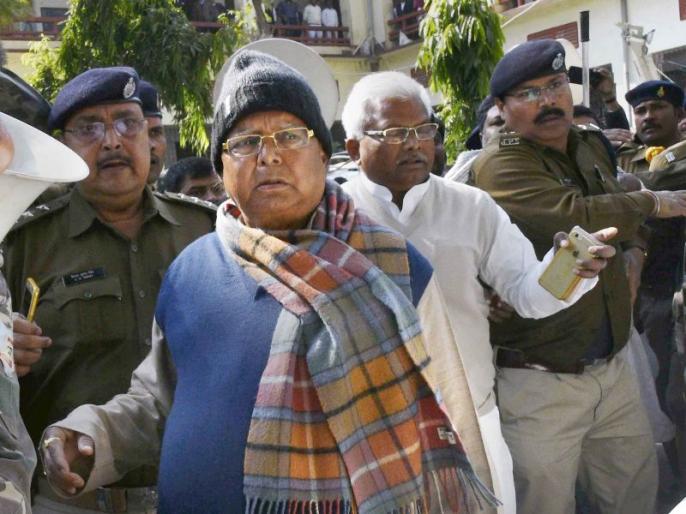 S. P. Sinha/Vibhash Jha
New Delhi/Patna: The Enforcement Directorate (ED) on Friday conducted raids in several cities and other places in Bihar, including the residences of former Bihar Chief Minister Lalu Prasad Yadav's three daughters and RJD leaders in connection with money laundering related to the land-in-exchange-for-jobs scam. Officials said searches were conducted at places in Patna, Phulwari Sharif, Delhi-NCR, Ranchi and Mumbai related to Lalu Prasad's daughters Ragini Yadav, Chanda Yadav, Hema Yadav and former RJD MLA Abu Dojana.
CBI and ED are following someone else's code and raiding houses of opposition leaders. RJD leader Manoj Jha has alleged that the latest raids are a "reaction" to the government change in Bihar last August.
Raids in two dozen locations
Two dozen locations were raided along with central security forces. Lalu's son and Bihar Deputy Chief Minister Tejashwi Yadav's home in South Delhi was also said to be involved. However, it was not clear whether Tejashwi Yadav was present during the raid.
what is the matter
The case is related to allegedly giving land as gifts or cheap rates to the Yadav family and its associates in return for jobs in the railways.
The CBI has filed a charge sheet against Lalu Prasad, his wife and former Bihar Chief Minister Rabri Devi along with 14 others for criminal conspiracy under the provisions of the Prevention of Corruption Act and has summoned all the accused to appear on March 15.
Web Title: ED raids on Lalu Prasad Yadav's relatives action in case of land scam in exchange for jobs
Get Latest Marathi News , Maharashtra News and Live Marathi News Headlines from Politics, Sports, Entertainment, Business and hyperlocal news from all cities of Maharashtra.
.