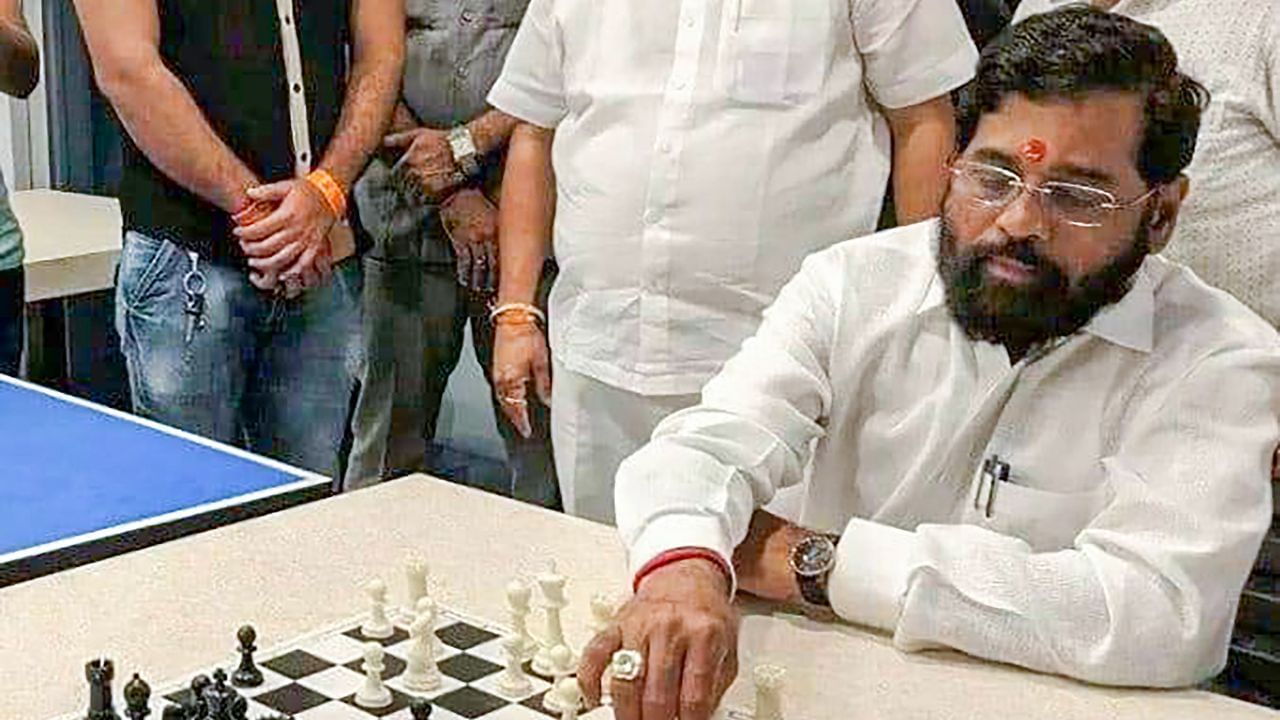 Eknath Shinde is busy arranging chess rice. Photo: PTI
Maharashtra Political Crisis: Outraged MLAs have left Maharashtra, first in Surat, Gujarat and then in Guwahati, Assam. Both these states are ruled by BJP.
Mumbai: Not alone, there is a national team by the side of rebel Eknath. Maha Bikash Agari government was formed by the alliance of three political parties. But it is the Shiv Sena infighting that is currently breaking that alliance. Sitting in a five-star hotel in Assam a few thousand kilometers away from the state, Maharashtra's Urban Development Minister Eknath Shinde is arranging the next batch of rice. On Thursday, he said a "national party" had described the uprising as "historic" and promised all possible assistance.
A video came out yesterday. The video shows Eknath Shinde talking to agitated Shiv Sena leaders. Eknath Shinde will take the next decision on behalf of the MLAs, they also agree to this proposal. Shinde, the elected leader of the protesters, was heard to say, "Our thoughts and happiness are the same. We are all together. Victory will be ours. There is a national team, the superpower… .You know they lost to Pakistan too. That party has said that we have made a historic decision and we have been assured of all possible assistance. "
Although Eknath Shinde, who took refuge in Assam with at least 36 MLAs, did not name any political party directly, it is needless to say that the national party is the BJP. The disgruntled MLAs left Maharashtra, first to Surat in Gujarat and then to Guwahati in Assam. Both these states are ruled by BJP. Besides, two BJP MLAs from Assam also came to welcome them at Guwahati Airport. Chief Minister Himanta Bishwa Sharma was seen overseeing the hotel. As a result, it should not be a problem to do four in two.
Meanwhile, Trinamool Congress supporters staged a protest outside the hotel in Assam yesterday. There they claim that the BJP is trying to bring down the Maharashtra government. Irrespective of the flood situation in the state, Chief Minister Himanta Bishwa Sharma is busy thinking about how to overthrow the Maha Bikash Agari government in Maharashtra.
.