Errrr…. Now that was all that was left to see, the hideous snake crawled and bathed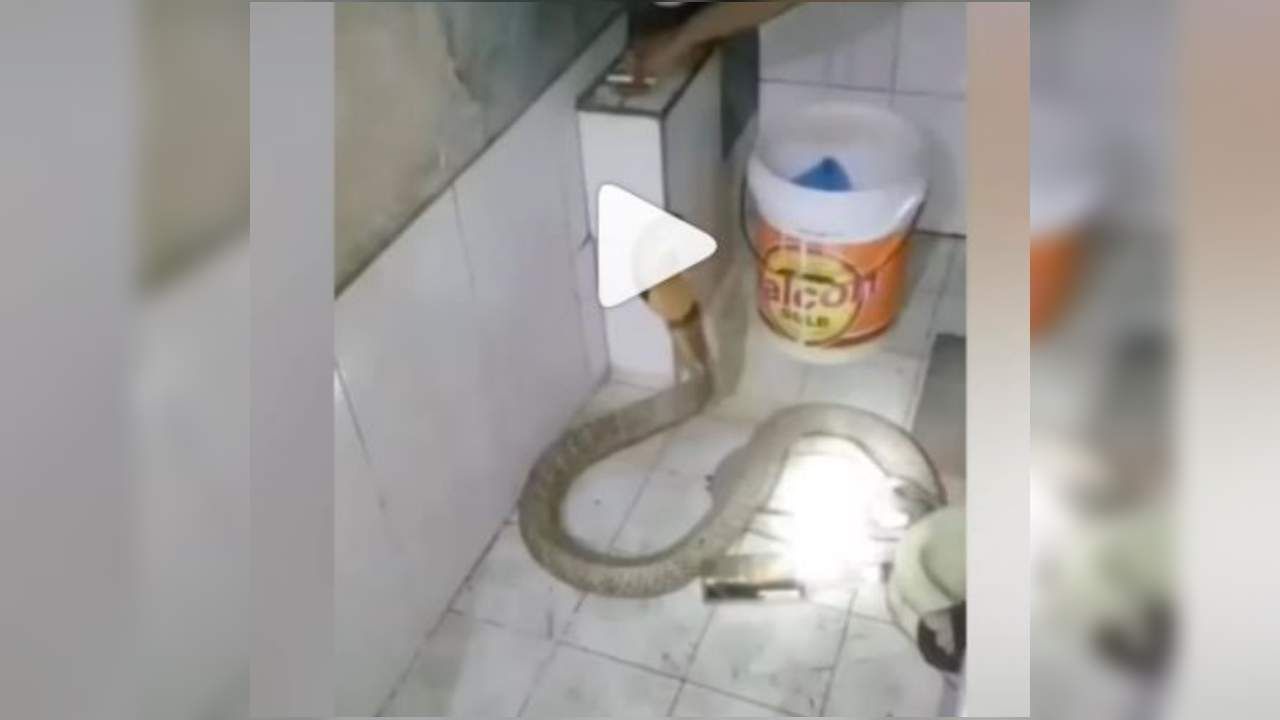 If there is any poisonous animal on earth, it is the snake. Big or small in appearance, it can do anyone's job if cut. So brother, it is better to stay away from them. But seeing the video that has surfaced on social media now, you will find it hard to believe your eyes. In the viral clip, a man is seen bathing a snake inside a bathroom like a baby. This video is really shocking. Because, the snake seen in it is a cobra.
In the viral video, you can see a big cobra sitting inside the bathroom. Surprisingly, there is a man inside with her. Man is not at all afraid of snakes. Instead, he is seen holding the snake with his fangs and bathing like a child. It can be seen in the video that the snake is also enjoying the bath. Meanwhile he also tries to pull the mug from his mouth. The video has blown the mind of the netizens.
Here, watch a video of a man bathing a snake
View this post on Instagram
This shocking video has been shared on the social media platform Instagram by an account named sakhtlogg. The user captioned it, 'should take a bath with cold water'. This video, which was shared a few hours ago, has blown people's minds. The video has so far been liked by hundreds of people, while many people have registered their reactions. Most of the users are stunned after watching the video.
A user wrote that he has kept a snake. At the same time, another user commented and wrote, Har Har Mahadev. Another user commented and wrote that, seeing the snake has made my condition worse. Overall, people are watching this video again and again and every time they can't believe their eyes.
.