Facilitation should be created for citizens to obtain ID card and passport: Prime Minister's directive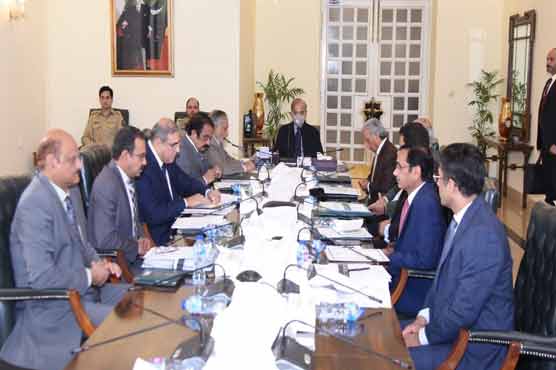 ISLAMABAD: (Web Desk) Prime Minister Shehbaz Sharif directed to make it easier for citizens to get ID cards and passports and said that NADRA and Directorate General of Immigration should share office and resources for economy and savings. Less burden on the national exchequer.
A meeting was held under the chairmanship of the Prime Minister regarding making it easier for citizens to obtain identity cards and passports. Federal Minister for Finance and Revenue Senator Ishaq Dar, Federal Minister for Interior Rana Sanaullah, Federal Minister for Education Rana Tanveer Hussain, Chairman NADRA, Director General Immigration and Passports and concerned senior government officials attended.
The Prime Minister directed to make it easier for the citizens to obtain ID cards and passports, passport office counters should be set up in NADRA centers, and mobile NADRA to provide ID card services to the citizens at their doorsteps. Also gave orders to increase the number of vans immediately.
In the briefing given to the Prime Minister in the meeting, it was said that NADRA is launching a new mobile phone application to facilitate citizens to renew their ID cards at home. The Prime Minister said that obtaining an ID card and passport is the basic right of every citizen. , steps should be taken to improve the provision of ID cards and passports to the citizens at their doorsteps and ensure that every citizen has equal facilities in this regard.
The Prime Minister ordered that all the projects approved for the establishment of passport offices should be established in the existing offices of NADRA.