Fans give a warm welcome to Pawan

V6 Velugu Posted on May 20, 2022
Janasena chief Pawan Kalyan, who is on a joint visit to Nalgonda district, was warmly welcomed by fans and party workers at Mettuguda. Pawan, who was supposed to lay a wreath at the Ambedkar statue at Mettugooda Chowrasta, left without paying homage to the onslaught of fans. Speaking on the occasion, Pawan suggested that students should play a key role in Telangana politics. They demanded that the age limit be increased in police recruitment. Similarly, Janasena said it was fighting for 10 per cent tribal reservation.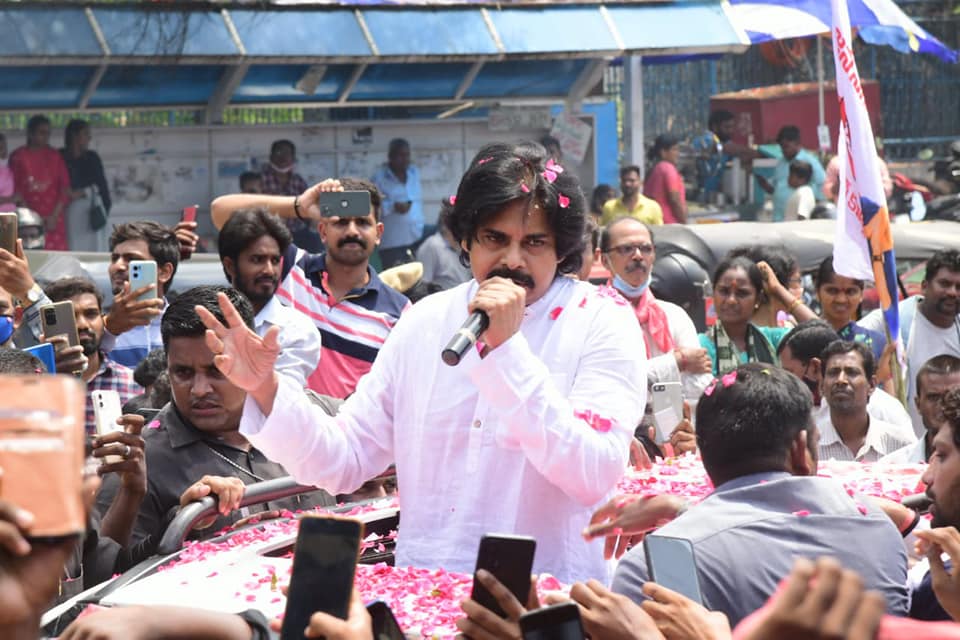 Pawan will also visit the families of Janasena activists who died in road accidents recently. Pawan will visit the families of Kongara Saidus of Lakkaram village and Kadium Srinivas of Kodada and hand over insurance checks of Rs 5 lakh. Police have set up heavy security in the wake of Pawan Kalyan's visit.
For more news
OTT is showing world cinema, not regionalism
Another case against Lalu Prasad Yadav
Tagged Pawan kalyan, Janasena party, Power Star, Janasena Chief,, Nalgonda tour
.