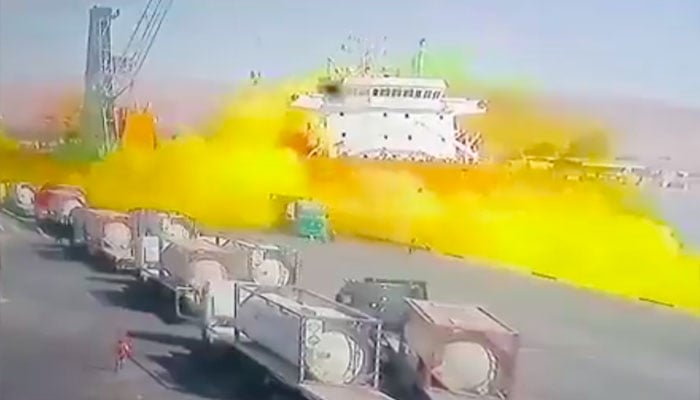 At least 10 people have been killed and 251 injured after a tanker leaked poisonous gas at the Jordanian port of Aqaba.
Government officials have instructed citizens to keep their windows closed and not to leave their homes.
According to Jordan's state news agency, a tank full of deadly gas was being transported to the deck of the ship when it fell and exploded.
Planes have been sent to evacuate people from the port of Aqaba, while special teams are working to deal with the gas leak.
According to state TV, the Jordanian prime minister has also formed a special team to investigate the incident.
.