Google Chrome Logo: Change logo after 8 years Google Chrome: Look at the new logo | Google Chrome is changing its logo for the first time since 2014 but the changes are quite subtle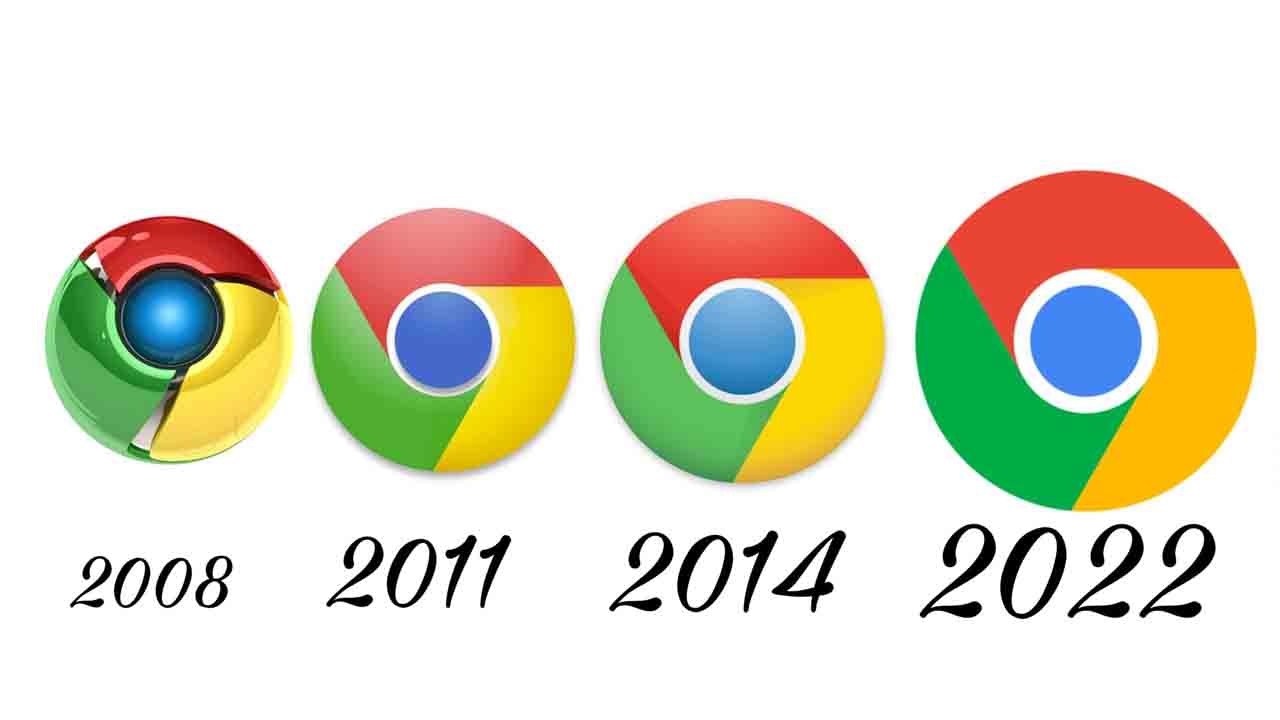 google chrome new logo
Google Chrome (world's leading Internet browser)Google Chrome) Are changing their logo for the first time in eight years. Chrome is changing its logo for the first time since 2014, although the changes in the new logo are quite subtle. An update to the 100th version of Google Chrome will be released soon, with the new logo appearing on users' computers. Browser designer Elvin Hu has unveiled a new logo idea on his Twitter account. Elvin mentioned on his Twitter that putting green and red together makes it feel weird.
When it was released in 2008, Chrome had a 3D design pattern of red, yellow and light green lumps in the center with a small size of azure in the center. In 2011 the logo was improved and turned into a 2D design. In that case a thin white line was drawn around the blue rounding. Google, which lasted until 2014, later revised and deepened the red, yellow and green. The white outline in the middle thickened. Currently, the same outline is still bold. Blue in the center, the red, yellow and green designed around it further darken.
The Main Chrome logo does not look the same on all systems. On ChromeOS, the logo looks more colorful compared to other system icons. But on MacOS, the logo has a small shadow that pops out of the logo. The Windows 10 and 11 version have a more dramatic gradient that is compatible with other Windows icons.
Some of you might have noticed a new icon in Chrome's Canary update today. Yes! we're refreshing Chrome's brand icons for the first time in 8 years. The new icons will start to appear across your devices soon. pic.twitter.com/aaaRRzFLI1

— Elvin 🌈 (@elvin_not_11) February 4, 2022
Google Chrome, a web browser developed by Google, mostly uses the WebKit layout engine and application framework. It was first released as a beta version of Microsoft Windows on September 2, 2008, but only available to the public on December 11, 2008. The name Chrome is derived from the web browser's graphical user interface frame, or Chrome.
Google Chrome is testing a new API for setting more privacy in search browsing. This new approach will help publishers, creators, and other developers without negatively impacting the advertising business. Advertisements based on what you are searching for will be a good advertisement without negative feedback.
iPhone 13 Pro Max: Order Apple iPhone: But Delivery Know What Shocked Woman!
.