Google Chrome New Logo: After 6 years, the Google Chrome logo has changed. | Google Chrome Brand Icon Refreshed For The First Time In 8 Years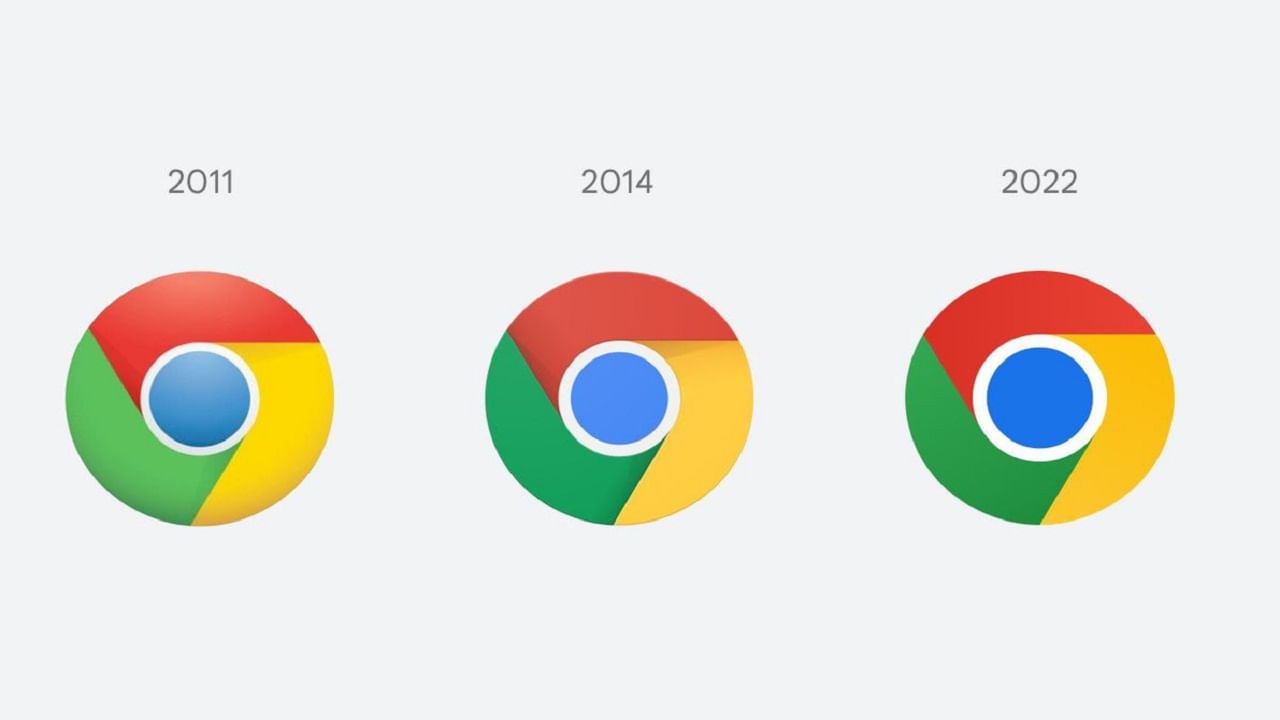 The question is whether the two are different or not.
New logo after eight years (New Logo) Got Google Chrome (Google Chrome). But finding out exactly where the change has taken place can make you sweat. For that you need to take a closer look at the old and new Google Chrome logo. The logo image of this Google browser has been shared by Chrome designer Elvin Hu. (Elvin Hu). In addition to sharing pictures on Twitter, he explained what this subtle change meant. "You all must have noticed the new icon in Chrome's Canary update," Hu wrote on Twitter. Yes, we refreshed Chrome's brand icon for the first time in 6 years. The new icon will be shown on your device soon. "
Some of you might have noticed a new icon in Chrome's Canary update today. Yes! we're refreshing Chrome's brand icons for the first time in 8 years. The new icons will start to appear across your devices soon. pic.twitter.com/aaaRRzFLI1

— Elvin 🌈 (@elvin_not_11) February 4, 2022
The new logo has a large blue circle and a slightly cleaner design than the old logo. The colors given in the new logo are quite vivid and make the logo look alive. Each color of the new logo has no shadow on the border, which is why the colors look flat. "We've simplified the main brand icon by removing shadows, refining proportions and brightening colors to align with Google's more modern brand expressions," Hu added.
He further added that some shades of green and red were added first. As a result, the icon was creating "unpleasant color vibrations," he said. So to solve this problem the design team used some very fine gradients to make the new icon of Google Chrome accessible and to prevent color vibration. However, this is not the first time that Google Chrome has made such a subtle change in design. In 2014, a similar change was made in the icon of this browser of Google. Earlier in 2011, the logo of Google Chrome was completely changed, which was the biggest design change of this browser.
Analytics firm Stat Counter says Google Chrome has the largest market share among browsers worldwide. Only Google Chrome has 63% web usage. And that's why Google doesn't want to make big changes to Chrome's logo design, experts say. Users who want to visualize this change in the Google Chrome logo will need to use Chrome Canary, the developer version of the app. "Everyone will be able to use the new logo in the next few months," said Elvin Hu, a Chrome designer.
After seeing the Google chrome logo change: pic.twitter.com/or6xEP1fq3

– Falebi Jafda (@GoggleWalaMemer) February 6, 2022
#GoogleChrome New logo. Spot the difference 😃

2014 2022 pic.twitter.com/lJXL7zqgjs

— Sonu Prajapati (@TechMumbaikar) February 6, 2022
Meanwhile, there is a lot of laughter on social media with this new logo of Google Chrome. With the logo of each year in phases, users say, "What has changed, nothing is understood." Another user put two logos of Google Chrome of 2014 and 2022 in a row and said, 'Spot the difference'.
Read more: Here are 7 tips and tricks that can make Netflix as easy as using water!
Read more: WhatsApp to report user activity, feature coming for desktop after mobile
Read more: What is the price of 1GB data of Airtel after increase in tariff cost?
.