horoscope today know your rashi bhavishya 2023 january 22 astrology in kannada | Nitya Bhavishya: Good news will come to this Rashi in the evening, there may be some conflicts in the family.
Horoscope Today: January 22, 2023 Nitya Panchanga and Dwadasa Rasi Day Prediction. Rahu time 17:00 – 18:26, Yamaghand time 12:44 – 14:10, Gulika time 15:35 – 17:00. Sunrise: 07:03 AM, Sunset: 06:25 PM.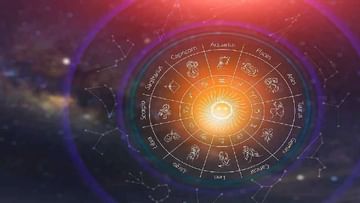 Rashi prediction
From waking up in the morning with rubbing hands to going back to bed, our zodiac sign is to have a good day (Horoscope Today) Should be good. Movement of Moon and Sun should be good. So 2023 January 22 Sunday is your horoscope result (Nitya Bhavishya) how are you Which zodiac sign is good for today? What is the fruit of your zodiac sign? Get answers to all your questions.
Daily Almanac: Shalivahana Shaka 1945, Shubhakrit Samvatsara, Uttarayana, Hemanta Ritu, Makaramasa, Mahanakshatra: Uttarashadha, Month: Magha, Party: Shukla, Week: Sunday, Tithi: Pratipat, Nityanakshatra: Sravana Nakshatra, Yoga: Vajra, Karana: Kinstaghna, Rahu Kala 17 :00 – 18:26, Yamaghand time 12:44 – 14:10, Gulika time 15:35 – 17:00. Sunrise – 07-03am, Sunset – 06-25pm.
Aries: Loneliness will overwhelm you. You will spend more time with your spouse. Wealth will be little expense. Make arrangements to maintain health. Take advice from loved ones. You will have good news by evening. Don't think it's impossible and go to work. Pay attention to what the students read.
Taurus: Don't change your decisions on someone's word. Have a clear idea of ​​your plan. Help will come from friends in times of distress. Long distance travel can make you tired. A technician may be invited for a new job. Vata can cause swelling. Get medical advice and take medication.
Gemini: Work will slow down at the workplace. The pressure will be excessive due to the work coming one after the other. Arguments can happen. In such cases it is better to remain silent. Hope is the basis of your future. There should be no strong determination that it should be like this. There is a possibility of some change in it.
Kataka: Good health will be present today. There may be some conflicts in the family. Fathers and children try to be of one mind. Keep faith that all your dreams will come true. God takes time to make your dream come true. Own employees will benefit. Marriage negotiations may be delayed.
lion: There will be lack of concentration. You may get social honors. Going to functions. Great fame can come to artists. Can go to higher areas. There will be some people to disturb your work in the office. Do things with tact. Don't go full baring of your inner self.
Virgo: Don't go doing something with luck. You should know that amrita also becomes poison if it is too much. May be cheated by others. For you who are in duality, the clear path is indicated by God through intellect. Keep going like that. Gastrointestinal disease can be overwhelming. Children may call home, you will make up your mind to go there.
Libra: Court action may be taken in relation to land transactions. Conflict in marriage can lead to divorce. Many of your problems will be solved if you meet the saint. Farmers will not benefit much. I think it would have been better to have known earlier. But time has come. Think what to do now.
Scorpio: Now you will be sad because you have imagined the fruit beyond that without counting the fruit worthy of the effort. Friends will come to meet you after so many years. You will get grief from children. You will travel to a distant city with your friends. Do not try to impose your negative thoughts on others. You are busy with no desire to sit still.
Sagittarius: Unexpected expenses will make you nervous. An offer to go abroad may come from the office. Happiness will arise from children. Buy household items and get money. Likes solitude. If it is technology, there will be irritation in the office and may leave work. Be careful when going to water.
Capricorn: Don't go to litigation for no reason. Guilt may come upon you. Participate in a religious program. An accident with a vehicle will be a matter of seconds. Pre-made favors come to your aid when you need it. House construction will pick up speed. There is a possibility of setback for those who are doing engineering and doing their own business.
Aquarius: People will try hard to understand your personality. Your move will make sense. Despite having money, it is your nature to be decisive. Loves luxury life. You work hard for it. There will be an unexpected blessing. Friends will admire you. Will never help them.
Pisces: You want to do four things at once. Your gait is very fast. You go to imagine one event after another and you will fall into a pit. Don't go imitating anyone. You have to eat Baigula from them. The relatives laugh at you. Go answer them through your work. Word of mouth grows, not work.
-Lohitsharma, Iduani
.