Hub Rally Cross has started in Karachi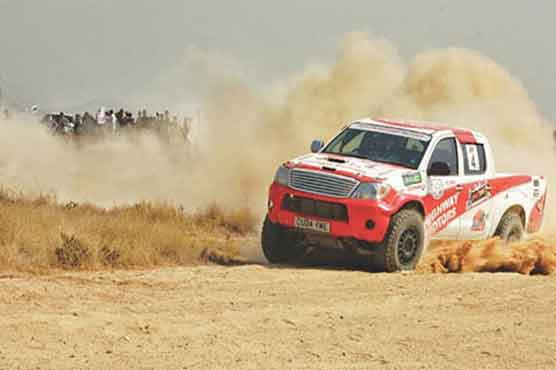 Karachi: (Web Desk) Hub Rallycross has started in Shahr Quaid, drivers will race vehicles on a difficult track of 30 kilometers.
The opening ceremony of Hub Rally Cross was attended by UAE Consul General Bakhit Atiq al-Rumiti, a total of 78 drivers are showing their talents in Hub Rally Cross.
First will be the ladies category, second will be the veterans category and third will be the stock category.
At last there will be competition of pre-paired category, in pre-paired category first D then C and then B and then A categories, lastly there will be competition between bikers.