Imran Khan was with Trump in the campaign to recognize Israel, Fazlur Rehman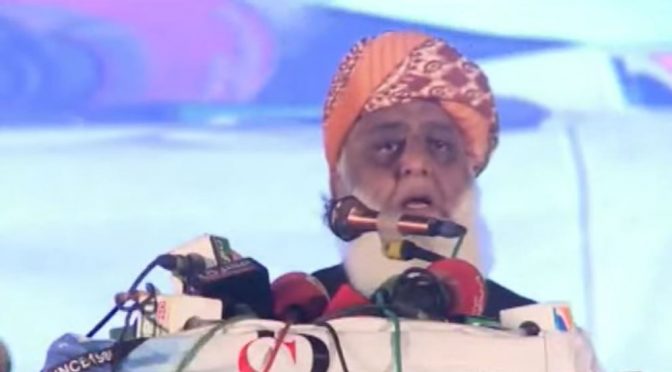 PESHAWAR: (Web Desk) Jamiat Ulema-e-Islam (JUI-F) chief Maulana Fazlur Rehman has said that former US President Donald Trump persuaded Arab countries to recognize Israel at the diplomatic level, with Imran Khan in the campaign.
Addressing the JUI-F conference in Peshawar, he said that when Donald Trump was contesting the election, he had made the Pakistani embassy in Washington the center of Trump's election campaign and even today news was circulating that some anchors were Israelis. I saw that he also clarified that Imran Khan gave his approval to go to Israel.
He said that when the delegation accompanied by Pakistani Prime Minister Shahbaz Sharif arrived at Masjid-e-Nabawi during the recent Ramadan, the purpose for which Anil Masroor and Jahangir had arrived from the UK a day earlier was that the PTI president had come to Madinah to create this commotion.
Maulana Fazlur Rehman said that he wanted to make it clear to the agents of the Jews in Pakistan that the Muslims of Pakistan and the JUI-F would take the net out of Pakistan and its politics. Addressing Imran Khan, he said that if you save your honor or dare to do so, you will be cut like a carrot radish.