IND Vs NZ: Why Team India lost despite making 306? Know 3 reasons
IND Vs NZ: 306 runs is the highest score in ODI cricket. But in Auckland, the bowlers of Team India set a short score of 306 runs.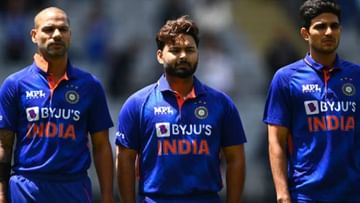 Team India (
Image Credit source: GETTY IMAGES
Auckland: 306 runs is the highest score in ODI cricket. But the bowlers of Team India bowled poorly in Auckland. He called this score a short score. New Zealand comfortably chased down the target of 307 runs. New Zealand won the match by 7 wickets. He reached the winning target in 47.1 overs. The New Zealand team is leading 1-0 in the ODI series. Kane Williamson and Tom Latham played a superb innings in New Zealand's victory. Latham scored a century.
In the first 20 overs of New Zealand's innings, Team India performed well. Why did Team India lose? Let's know 3 reasons of defeat.
Poor bowling with an old ball
Team India bowled well in the first 20 overs. New Zealand lost 3 wickets for 88 runs off 120 balls. But after the ball got old, the pace and direction of the Indian fast bowlers went astray. Williamson was in poor form. But due to the poor performance of the bowlers, he settled at the crease. Latham misled the direction and pace of the bowlers by batting with aplomb.
Poor team combination
Team combination is another reason for India's defeat. India had 5 players in the playing eleven, who could only bowl. A bowler can have a bad day in ODI and T20 cricket. But still India did not play the sixth bowler.
Great batting by New Zealand
The New Zealand team batted tremendously. Due to this, Team India was defeated. Tom Latham scored a brilliant century. This batsman scored a century in 76 balls. Latham shared a partnership of over 200 runs with Captain Williamson. That is why team India lost.

.