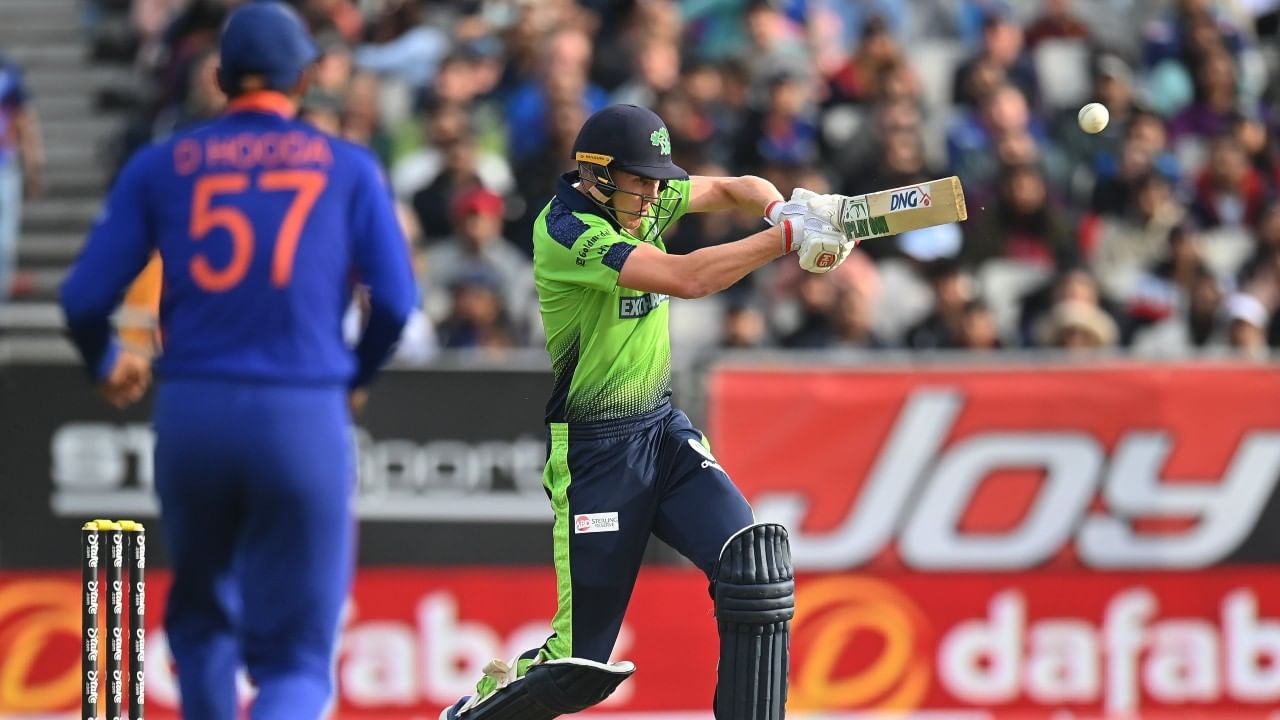 Image Credit source: TWITTER
Irish batsman Harry Tector watched the first rain-affected match.
Dublin: India started the series with a win. However, unequal fighting did not happen at all. The so-called small teams are seen playing against the big teams with extra urgency. That is exactly what the young Irish cricketers did in the first T20. The experience of the Indian team is relatively high. Irish cricketers do not have the opportunity to play too much against strong teams. Irish batsman Harry Tector watched the first rain-affected match. India captain Hardik Pandya is also impressed with his game. Gave the bat to Harry. Hardik also said that he expects to see him in the IPL tomorrow. Today is the last T20 of the two-match series. This match will also have an extra focus on Harry. There will be extra expectations in the Ireland camp with a few more.
Let's take a look at five Irish cricketers
Paul Sterling: Failed to look at the first T20. Paul Sterling has a lot of experience. However, he has the statistic of not being able to keep an eye on a strong team in the international arena. The same has been seen against India. Footwork is required to adapt to the ideal environment of swing bowling. He did not see it in the first match. Hardik was bowled out in the second over. Paul Sterling has another chance to prove his mettle.
Andy Balbirney: It's hard for any team to hold their own if the captain doesn't get a run. He has played 6 T20s for the country. Failed to catch the eye in the first match. Bhubaneswar Kumar dropped his wicket in the first over. He laid the foundation of the team in the opening. In the second T20, Ireland's big hope is Balbirni.
Harry Tector: The hero of Ireland in the first match. Normally there will be extra expectations on him. After losing 3 wickets for 22 runs in 12 overs, Ireland made a score to fight with Harry's impressive batting.
Gareth Delaney: Ireland's spin bowling all-rounder. Legspinner. The hand of the bat is very good. Not getting his run in the first match has created a big problem in the Irish camp. He did not get a chance to bowl as it was a short match due to rain. There are three half-centuries in 36 matches in the International T20. Delaney in the second match.
Craig Young: The medium pacer put temporary pressure on the Indian camp with two consecutive wickets. It is not easy to bowl against Indian batsmen on a small field. Young gave confidence in the first match. Today is the 50th International T20 match of Young.
.