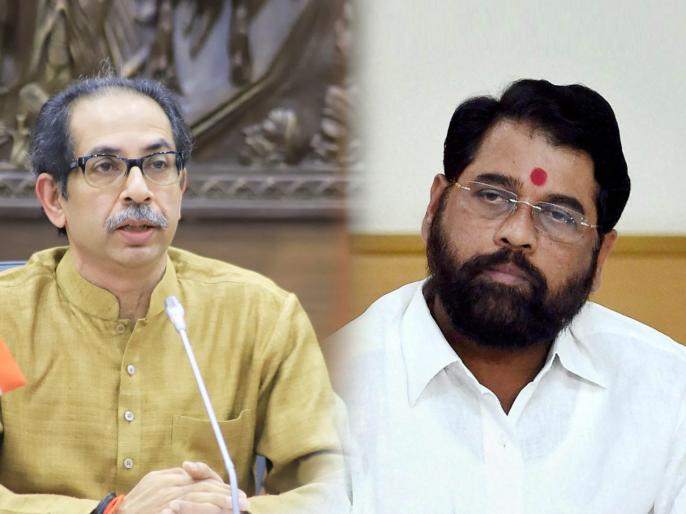 Mumbai: The political atmosphere in Maharashtra is heating up day by day and a public interest litigation has been filed in the Mumbai High Court seeking directions to the rebel MLAs to return to the state and resume their duties. A public interest litigation has been filed in the Mumbai High Court alleging that Maharashtra Cabinet Minister Eknath Shinde and other rebel 38 Shiv Sena MLAs were "neglecting" their official duties by staying in a hotel in Guwahati. The petition seeks that he be directed to return to Maharashtra to resume his official duties.
The PIL was filed by Utpal Baburao Chandwar and others. Dipankar Datta and Justice. The petition came before a bench headed by MS Karnik. The bench said it would consider listing the PIL. Justice Dipankar Datta said, "We will see if you submit legal documents.
A public interest litigation has been filed by Advocate General Ajinkya Udane alleging that the public rights of the citizens are being neglected due to the current political turmoil in the state of Maharashtra. "This is a public nuisance for the citizens as the ministers in Maharashtra are neglecting their duty towards the elected citizens. Instead of working for the society, the defendants are seeking personal gain by creating internal distortions in the administration."
What is in the public interest petition
1. Instruct Defendant No. 1 (Eknath Shinde), who is on unauthorized leave along with other Ministers, to return to the State and accept his duties.
2. Appropriate action may be taken against Eknath Shinde and other ministers for violating public rights and good governance duties and moral errors.
3. A detailed plan of assurance referring to the process of governance in the absence of several ministers.
The petitioner claims that he is a follower of the ideas of Mahatma Gandhi.
"In the present circumstances, the entire administration is threatened by the public nuisance situation created by Defendant No. 1 Eknath Shinde and other public nuisances. And it is not in the interest of the citizens but the interest of their personal political power," the petitioner said.
According to newspaper reports, Rs 3,000 crore is being spent on rebel MLAs and Rs 50 crore per MLA is being spent on horse market.
Web Title: PIL In Bombay High Court Seeks To Direct Eknath Shinde To Return To Maharashtra To Resume Official Duties
Get Latest Marathi News , Maharashtra News and Live Marathi News Headlines from Politics, Sports, Entertainment, Business and hyperlocal news from all cities of Maharashtra.
.