IPL 2022: This is the hero of Kolkata's victory. | Ipl 2022 Andre Russell help kolkata knight riders to beat Sunrisers Hyderabad with bat and bowl KKR vs SRH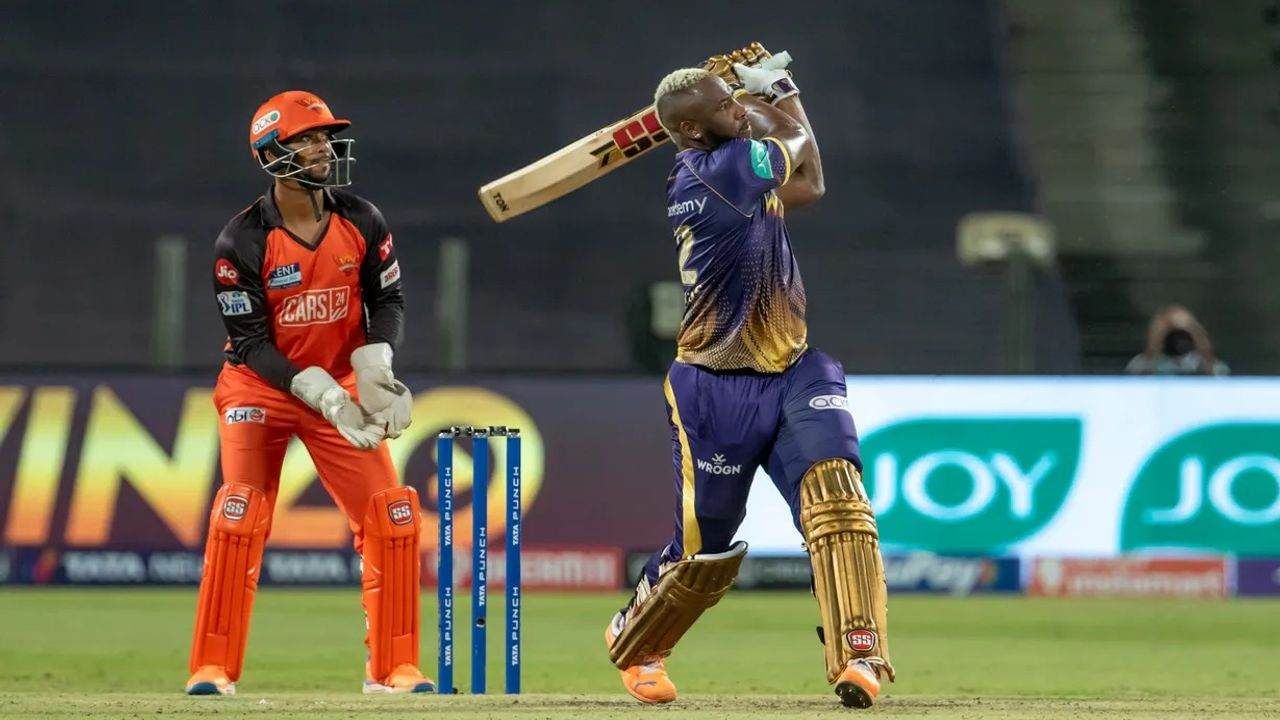 Andre Russell played an unbeaten innings
Now every match of IPL 2022 is important for Kolkata Knight Riders and therefore the team should have won against SRH. In this important match, the important player of Kolkata showed his color and gave victory to the team.
Indian Premier League (IPL) In the 15th season of Kolkata Knight Riders (Kolkata Knight Riders) Is not in good condition. The two-time winner is battling for the playoffs this season. This requires them to win every match and at the same time depend on the results of other teams. In such a scenario, when every match is important for Kolkata, one of its veterans presented his best game, which can be a headache for other teams. This player is Andre Russell (Andre Russell). Kolkata beat Sunrisers Hyderabad on Saturday (Sunrisers Hyderabad) The match was played against. Defeat in this match could have knocked him out of the playoff race, but in this match Russell showed his strength and performed well and became the hero of the team's victory. After this victory, Kolkata is still in the race for the playoff of IPL 2022.
Russell is counted among the most dangerous batsmen in the world. He is known for his erratic batting. The same estimate he showed against Hyderabad. Russell did a great job in this match not only with the bat but also with the ball and disturbed the batsmen of Hyderabad a lot.
Made a fuss in the last over
Russell missed his half-century by one run. He hit an unbeaten 49 off 28 balls with the help of three fours and four sixes. Kolkata scored 177 off their first innings, which the team could not have scored without Russell. Three of the four sixes that Russell hit he hit the Washington Sundar in the last over. A total of 20 runs were scored in this over and Kolkata managed to score well. This is only the fourth time this season that Russell has crossed the 40 mark. He had earlier scored 45 against Lucknow Super Giants, 48 ​​against Gujarat Titans and 49 not out against Sunrisers Hyderabad.
Stunning performance with the ball after the bat
After the bat, Russell showed his amazing ball. Russell's role is not limited to bats. He is an all-rounder. Russell did not fail with the ball in this match. Russell dismissed three Hyderabad batsmen. He had earlier dismissed Hyderabad captain Kane Williamson. From here the wickets of Hyderabad started falling. Russell then made Washington Sundar his victim and then Marco Jansen's wicket. Russell conceded just 22 runs and took three wickets in four overs of his quota.
.