Karnataka Assembly Elections 2023 Live BJP Vijaya Sankalpa Abhiyan, Congress Bus Yatra and JDS Pancharatna Yatra Latest News Updates | Karnataka Polls 2023 Live: BJP, Congress allegation of corruption-counter-accusation; Today's updates along with Siddaramaiah's political future
Karnataka News Today Live Updates: As the election draws closer, the chess game of state politics is getting more exciting as the two national parties are talking about corruption. Siddaramaiah has again talked about political retirement and monasticism.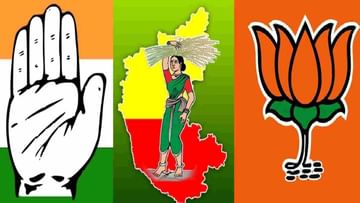 Congress, JDS, BJP
Image Credit source: IBTimes India
The chess game of politics in Karnataka is getting more exciting as the election draws nearer. A lot of political developments took place in the state yesterday (January 23). The Congress has protested across the state saying that the BJP government is mired in corruption. After this, the BJP complained to the Lokayukta that the Congress had done a lot of corruption when they were in power. After this, Opposition leader Siddaramaiah said that if I am involved in corruption, I will retire from politics and accept monasticism. The Congress bus yatra reached Kolar yesterday and it got a lot of excitement as it was the constituency contested by the opposition leader Siddaramaiah. But Yeddyurappa gave another twist to this development. By saying 'Siddaramaiah has set his eyes on Kolar, he has the idea of ​​contesting from another constituency', he raised doubts about Siddaramaiah's contest in Kolar. Although the political bickering between the three political parties is normal, Minister J.C. Madhuswamy's statement against his own party has attracted a lot of discussion. Latest updates of today's political happenings are available here.
.