KCR did injustice to Vikarabad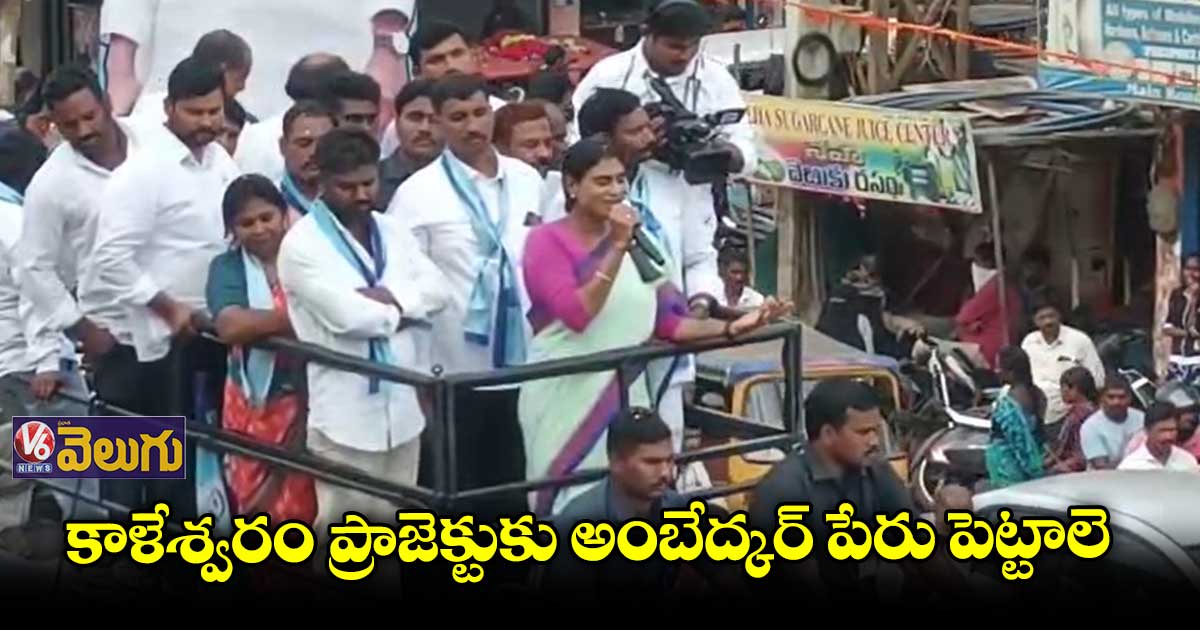 Vikarabad District: YSRTP president YS Sharmila accused CM KCR of doing great injustice to Vikarabad. Sharmila spoke at the YSRTP public meeting held in Vikarabad town. They said that KCR was wrong when he promised to develop Anantagiri area and establish a medicine hospital there. He criticized the CM for blocking the construction of Ringu Road and Tex Tile Park in the district and not paying any attention to the TB hospital. Sharmila, who would have provided water to the people if the Palamuru project was completed, came under fire for claiming Rs. 17 thousand crore rupees in the name of the construction of the project. Local MLA Metuku Anand, who showed Rs. 38 crores in his election affidavit, today denied where the hundreds of crores of rupees came from. Dammante challenged them to fight on the waters of Palamuru.
Sharmila alleged that KCR is ready to cheat Dalits and tribals once again by naming Ambedkar and 10 percent reservation for the secretariat. They were outraged that not a single Dalit MLA spoke when Mariamma, a Dalit woman, was locked up to death. KCR, who diverted SC sub plan funds, has no respect for Dalits. Dammante demanded KCR to name the Kaleshwaram project after Ambedkar. Sharmila has promised to bring back YSR's rule if she comes to power.
.