Kitchen Tips: Here are a few tips you can follow to keep lemons fresh Kitchen Tips: Follow these tips to prevent lemons from spoiling quickly
Lemons are acidic in nature and if not stored properly and at the right temperature, they spoil quickly and dry out quickly.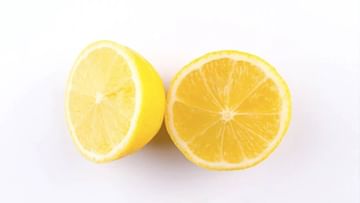 Proper way to store lemons
Image Credit source: iStock
lemon Being acidic in nature, it spoils and dries out quickly if not stored properly and at the right temperature. Usually, you the kitchenStore lemons at moderate room temperature. But what many people don't know is that keeping lemons at room temperature for too long will harden them. To avoid this, here are some simple tips that you can follow at home.
Glass jar:
Store the lemons in a glass jar filled with water. It keeps it fresh for a long time. Place all the lemons in a jar filled with water and refrigerate. It keeps it fresh and juicy for days.
Do not keep this fruit with:
Never store lemons with apples and bananas. Apples and bananas produce a hormone called ethylene, which causes acidic fruits to spoil quickly.
Also read: Do you have a habit of drinking fresh water on an empty stomach?
Use an airtight bag:
Store lemons in a sealed or airtight bag to keep them from spoiling. This helps the lemons retain their juice and flavor.
Use a plastic container:
Wrap lemons in plastic and store in an airtight container in the refrigerator. It keeps the lemons fresh for a long time.
Aluminum foil:
Storing lemons wrapped in aluminum foil helps preserve their freshness. It is best to wrap each lemon individually using aluminum foil. This helps the lemon retain its natural moisture. Also prevents drying and hardening.
Here for more lifestyle news Click on:
breaking news
.