Mukesh Ambani To Disrupt Genetic Mapping Market With World's Cheapest Genome Sequencing Test Kit | Ambani: From Ambani then Geo Revolution, Now Genome Revolution; World's cheapest genome testing kit
Mukesh Ambani To Disrupt Genome Sequencing Market: Ambani is stepping into the field of genetic mapping, which is very important in the health sector. They are about to launch a genome sequencing testing kit that holds a mirror to the future of our physical health.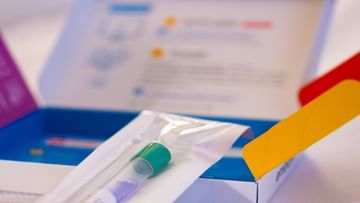 Genome Sequencing Test Kit
Mumbai: Mukesh Ambani (Mukesh Ambani) Reliance Jio immediately comes to mind. Mukesh Ambani, who led the big digital India revolution by entering the telecom market and providing data at cheap rates when there were expensive data rates, is creating a similar sensation in another field.. Genetic mapping is very important in the field of health (Genetic Mapping) Ambani is setting foot in the field. A genome sequencing testing kit that holds a mirror to the future of our physical health (Genome Sequencing Test Kit) will be brought to the market. But, Notably, it is the world's cheapest comprehensive genome sequencing test kit.
Strand Life Sciences based in Bangalore (Strand Life Sciences Pvt Ltd) The company recently developed a genome sequencing test kit. 2021Reliance Industries bought this company in Bangalore for Rs. 80has a percentage share. The test kit developed by this company will now be a magic wand for Ambani. Complete Genome Sequencing Test Kit in just a few weeks 145 dollar (approx 12,000 Rs) It will be released to the market at a price.
The lowest price of all
There are companies doing genome sequencing tests in India. Map My Genome (MapMyGenome), Medgenome (MedGenome) Price of kits from companies like 1 More than a thousand dollars. That is 80 More than a thousand rupees. Thus, The test kit launched by Ambani's company is likely to create a huge stir.
Also read this: Why do doctors wear white coats with light colored clothes? Dr. This is what Preeti Shanbhag says
America 23and m (23andMe) A company called Genome Testing Kit has also developed a low-cost genome testing kit. But, A kit that tells a person's health history 99 There is a dollar price. But for a comprehensive genome sequencing kit 199 The dollar will be the price. That is 16 A little over a thousand rupees.
Only a few Chinese companies 7 They provide test kit service for a thousand rupees. But, These kits do not include sequencing for many diseases. A comprehensive genome sequencing test kit from Ambani's company is the cheapest. It will be the cheapest genome sequencing kit in the world.
What is genome sequencing??
It is a test that mirrors the health condition of our body. It checks what diseases our body is susceptible to. Our gene mapping technology is used here. This kit tells us scientifically what is the future of our health. We can get an entire health horoscope in as little as an MRI scan.
Also read this: Employee Insurance; Employee insurance that gives you many benefits, a comfortable life
According to one estimate, the genetic testing market is growing exponentially. 2019Global Genetic Testing Market in 12.7 A billion dollars (approx 1.05 Lakh Crore Rs) It was worth it. 2027It is among the people 21.3 A billion dollars (1.76 Lakh Crore Rs) The amount is expected to grow.
As this sector grows, the pharma sector is also expected to grow as a result. In this background, many people are curious about the steps taken by Ambani.
Click here for more business news
breaking news
.