No fodder for Cows Go Shala in kodagu rsk mrq
Kodagu: When the BJP government came to power in the state, the Cow Slaughter Prohibition Act was implemented to protect the cows. Before that, a district started the work by saying that it would start a cowshed. But if you see this go school, you will not be disturbed by the doubt that all those words were said only for politics. Yes, in Kodgau 2018 (Kodgau 2018 Flood), thousands of families lost their homes due to a terrible landslide and flood. As this tragedy happened mostly in the rural areas, the farmers who lost their fields, houses and properties left their livestock without any barns to keep them alive.
But the Khadeems who misused it used to steal cows and carry them away. Thus Harish Acharya of Kodaji established Shrikrishna Goshala and came forward for the protection of cows. Thus, when the cowshed was started, many people brought cows and left them there.
Harish Acharya who started the Goshala
Harish Acharya, who was managing somewhat in the beginning, has found it difficult to run the Goshala. Supplying them with fodder regularly is a big challenge. Punyakoti Dattu Yojana has been implemented by the Animal Husbandry Department in the background of the government's objective of protecting cows.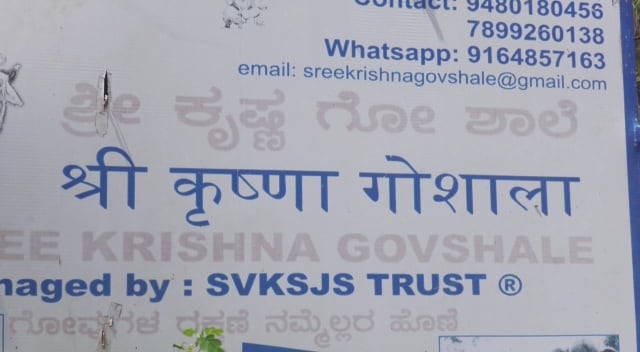 Cowshed
What is Punyakoti Dattu Yojana?
Punyakoti Dattu Yojana has been implemented to protect the cows in cow sheds. Cattle in government and private Goshalas of the state can be adopted. 11 thousand rupees should be given annually for this. Minister of Animal Husbandry Department says that our aim is to protect cows with the cooperation of all.
Also Read: Haveri: Youths stabbed during Ganapati Murthy Vashkar; A tense atmosphere in the place
But the plight of the cowshed in Chikkathur village in Kodagu is not to be mentioned. Cows suffer from hunger. They are sick without proper care. Harish Acharya, who has started a Goshala, is appealing to them and bringing some corn straw from the corn fields. Thus, three or four servants have been kept to fetch fodder and take care of the cows.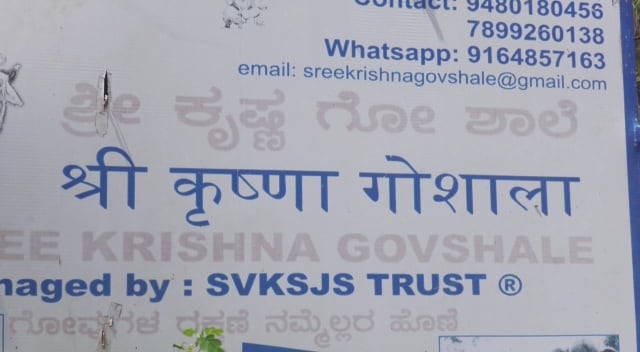 Cowshed
Monthly expenditure of Rs.2 lakhs
All this costs at least 2 lakh rupees per month. The government is not giving a single rupee grant for this. Therefore, Harish Acharya, who had been running the cowshed for the past five years at his own expense, has now decided to close down the cowshed as it is not possible.
Also Read: Bengaluru Airport: Drunk Army Officers Riot; Kicked and attacked the security!
A lot of lakhs have been spent for the protection of cows and a shed has been constructed, but that too is not perfect. Due to this, many cows are very poor and have reached the condition of dying. Looking at all these, the question does not arise that the government is just paying lip service to cow protection.
Read breaking news first in News 18 Kannada. Get daily fresh news, live news update on Believer News 18 in Kannada
.