Padma Awards: Padma Awards in sports Gurcharan Singh K Shanathoiba Sharma and SRD Prasad were presented with Padma Shri
For the year 2023, 6 personalities have been awarded Pajna Vibhushan, 9 Pajna Bhushan and 91 people have been awarded Pajnashree by the Central Government. Out of which 3 celebrities are from sports field.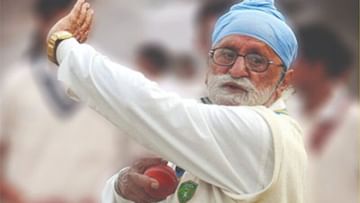 Padma Awards: Awards to 3 celebrities in the field of sports
The awards have been announced on the eve of Republic Day. Like every year, this time too these awards have been announced a day before January 26. Every year, such personalities are honored for making the name of the country bright and making significant contributions in various fields of the country. The Pagya Samman has been announced by the Central Government, in which former players and coaches who have made invaluable contributions in the field of sports have got a place in the award list.
Former cricketer and famous coach Gurcharan Singh, instructor of the Indian martial art Kalaripayattu K.S. Sharma and Thang, a local martial art of Manipuri, have received the Padma Shri award. In the list announced on Wednesday, a total of 106 celebrities from across the country have been included in this list. The country's second highest honor Pajna Vibhushan has been given to 6 veterans this time. While 9 personalities have been honored with Pajna Bhushan. 91 people have been honored with Pagya Shri Award.
.